BBC Gardeners World Live Spring Show Beaulieu 2022
1st show of the season in 2022. The BBC Gardeners' World Spring Fair returns to Beaulieu in Hampshire!
The show had 2 APL members building at the show. 
Building a garden for The APL were Southampton based Aura Landscapes. With in with the old, out with the new. Designed by Aura Landscapes.
Also Winchester based Longstock Park Landscapes with The Longstock Way, designed by Shaun Beale.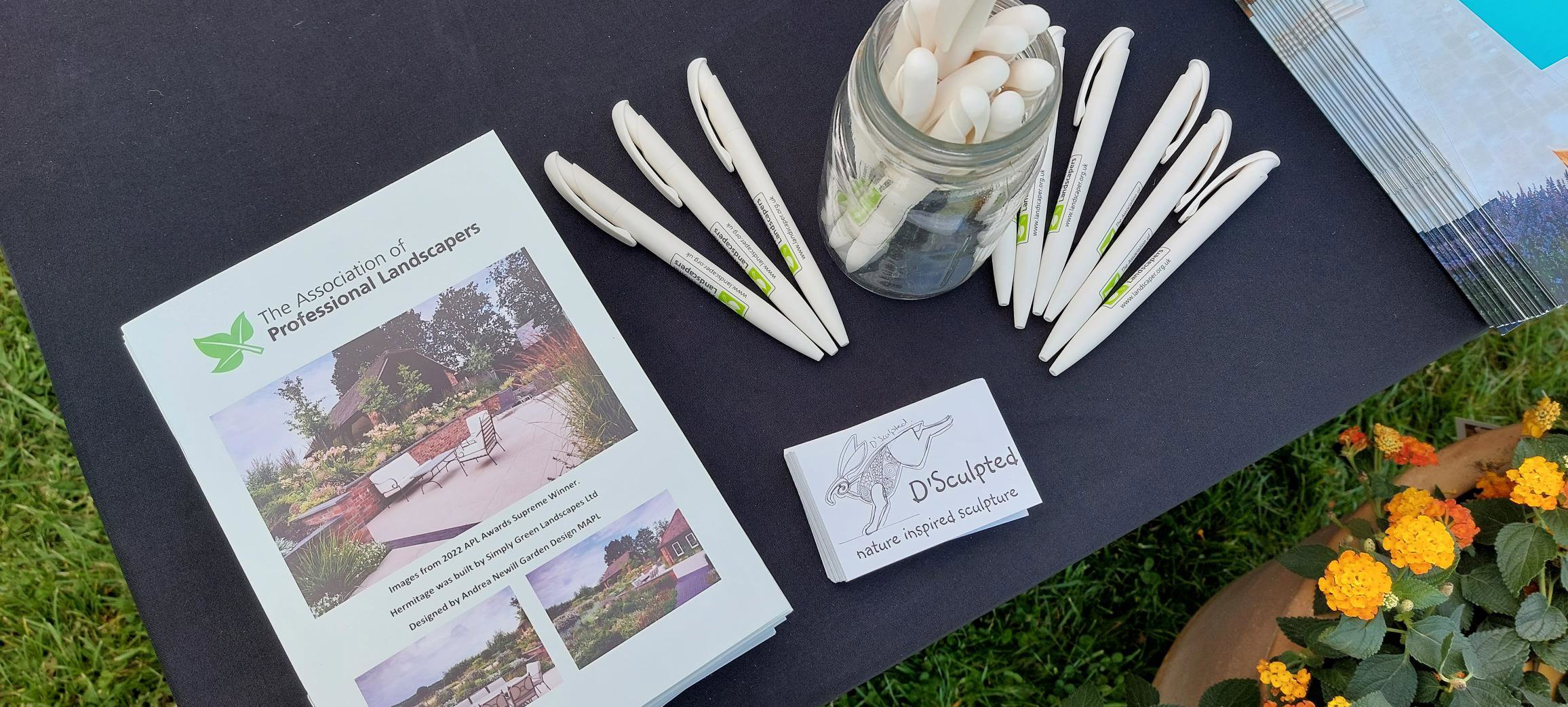 In With The Old, Out With The New
Designed and Built by Aura Landscapes.
This garden design takes inspiration from an ancient Chinese wood preserving technique called Shou Sugi Ban. The charring of the wood brings out the natural texture of the wood revealing it's real beauty.
This design emphasises using all things that are past their prime and bringing them to the forefront in a celebration. Using old, reclaimed metals and timber that all still have a beautiful textures and colours to bring the space to life whilst reducing our carbon footprint and creating habitats for wildlife returning to nature.
Plant List for In With The Old, Out With The New.
(A full plant list will be published later, but these are the ones that pricked the most interest on day 1).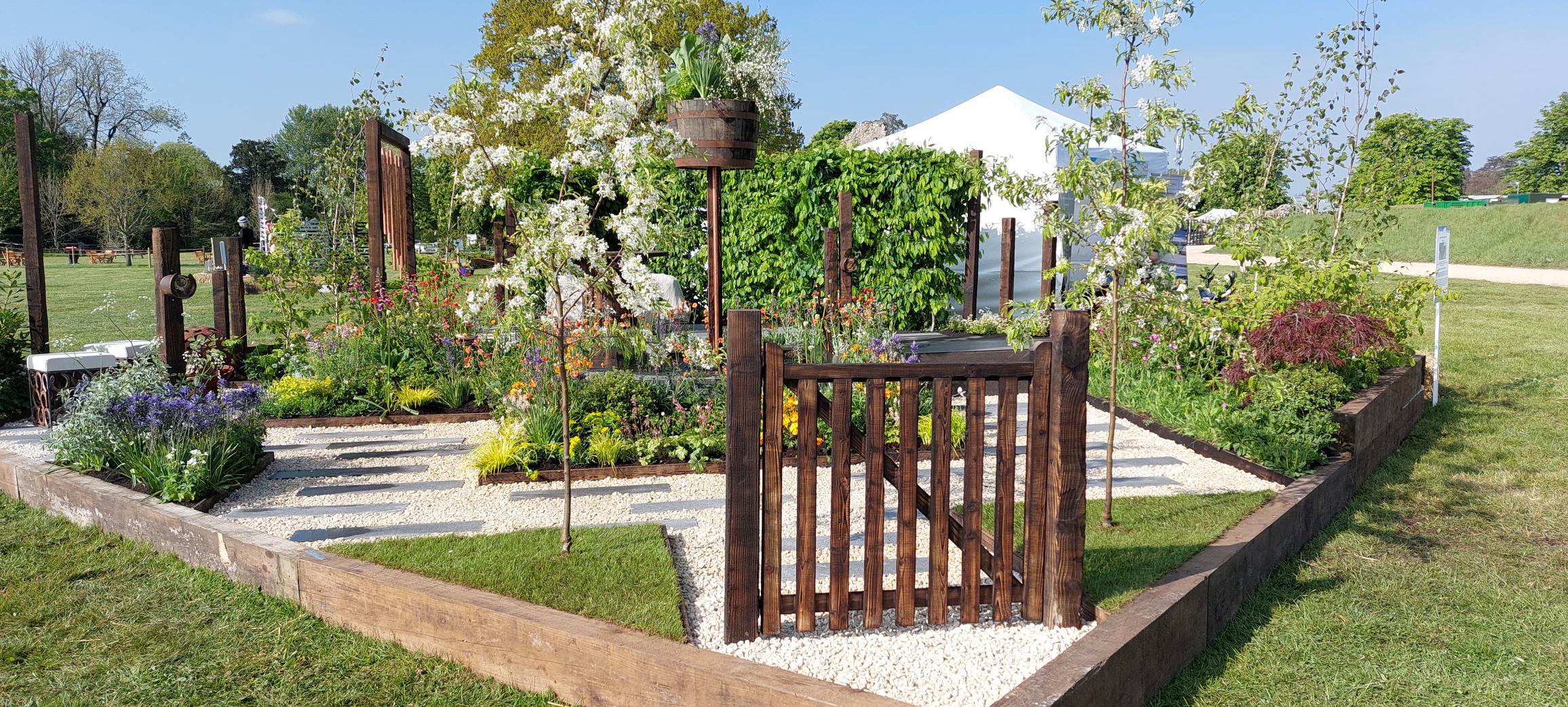 Geum Totally Tangerine
'Totally Tangerine' is a peachy-orange flowered cultivar noted for its long flowering season from late spring to autumn. It reaches a height of 90cm. As a sterile selection, it will not self-seed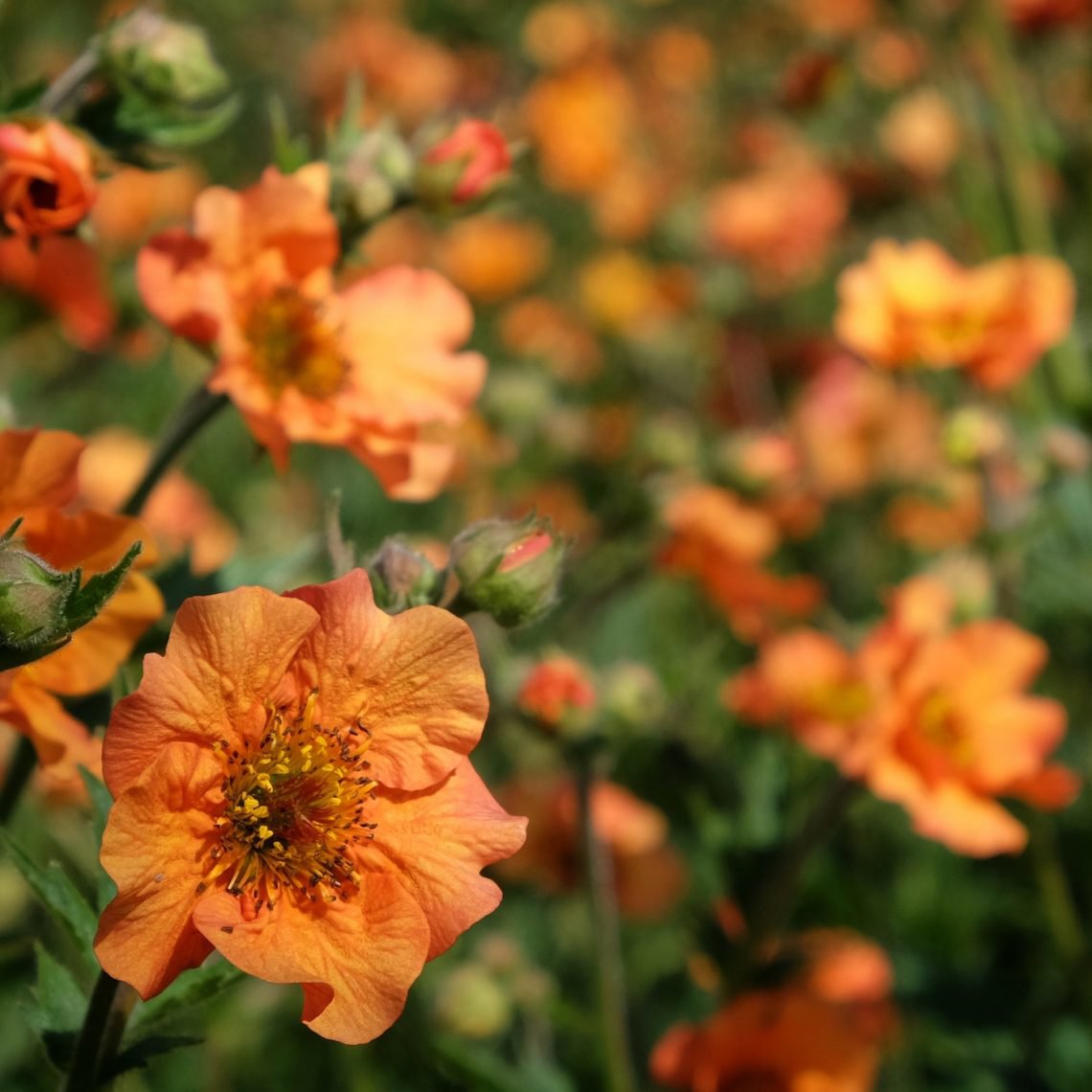 Geum Scarlet Tempest
Produces a basal clump of mid green leaves and large, double, apricot-flushed scarlet red flowers held above on sturdy stems. The first flush of flowers appear in mid spring and then over a long period from summer to autumn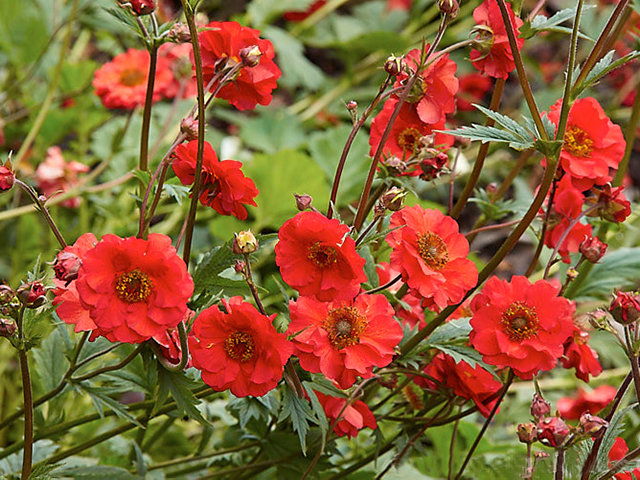 Ranunculus Rococo Orange
An upright, tuberous deciduous perennial with lobed dark green foliage and long stems which produce cup-shaped, semi-double orange and yellow streaked flowers in late spring and early summer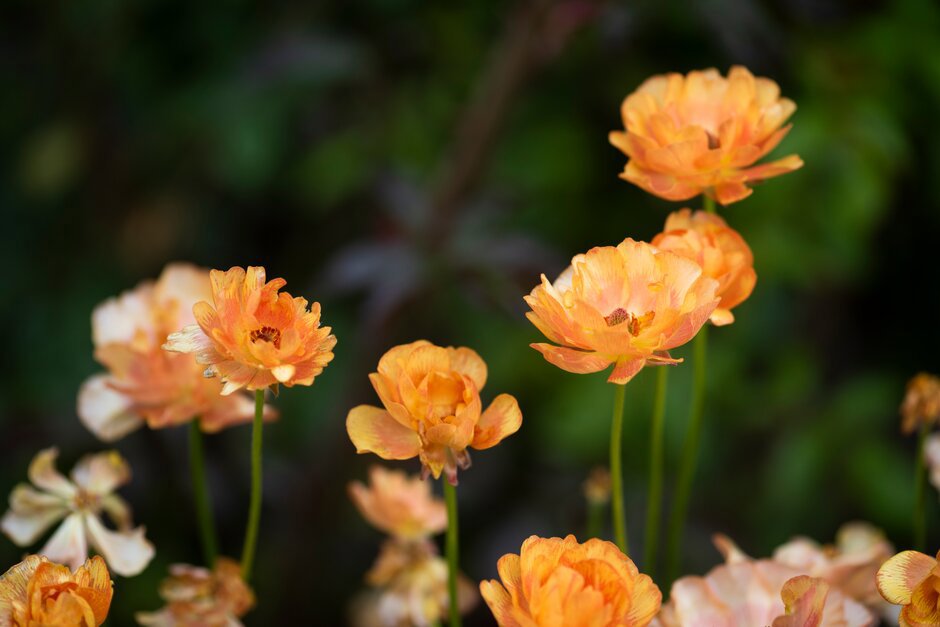 Camassia Quamash
A clump-forming, bulbous perennial, growing to about 30cm tall, with mid-green, grass-like leaves with narrow cream borders. In late spring and early summer, upright stems bear a dense spike of rich blue, star-shaped flowers, up to 7cm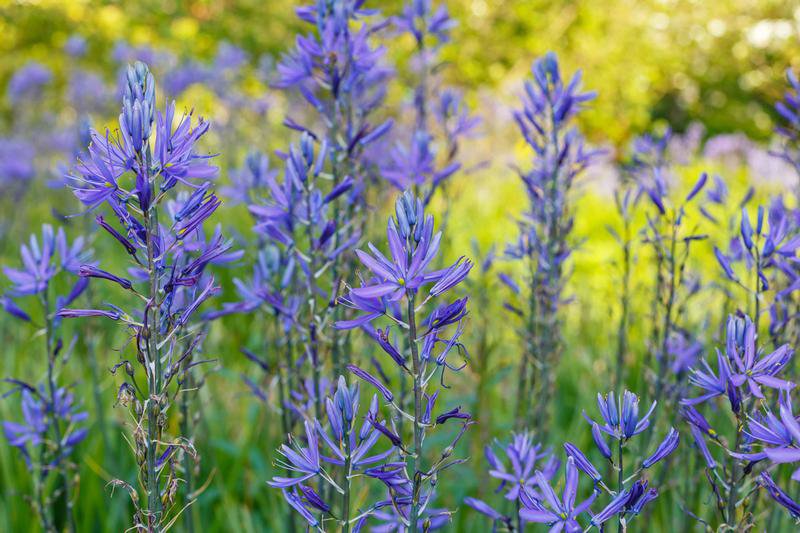 Malus Evereste
'Evereste' is a small deciduous tree, broadly conical in outline, with more or less lobed leaves. Flowers 5cm in width, white, opening from red buds; fruit to 2.5cm in length, yellowish-orange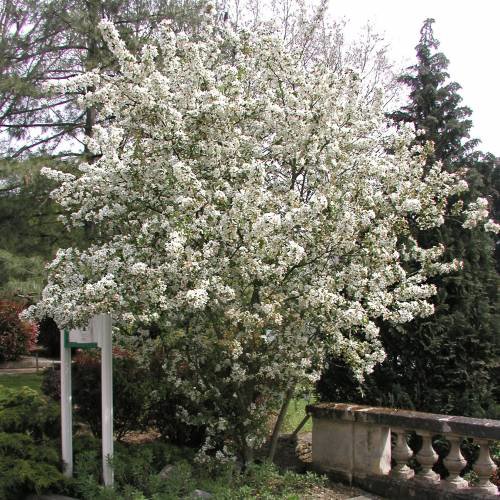 Carpinus Betulus Hedge
Hornbeam hedging (Carpinus Betulus or European hornbeam hedges) is extremely easy to establish. Known for its nut-brown foliage during winter, hornbeam adds a touch of depth and colour into your garden.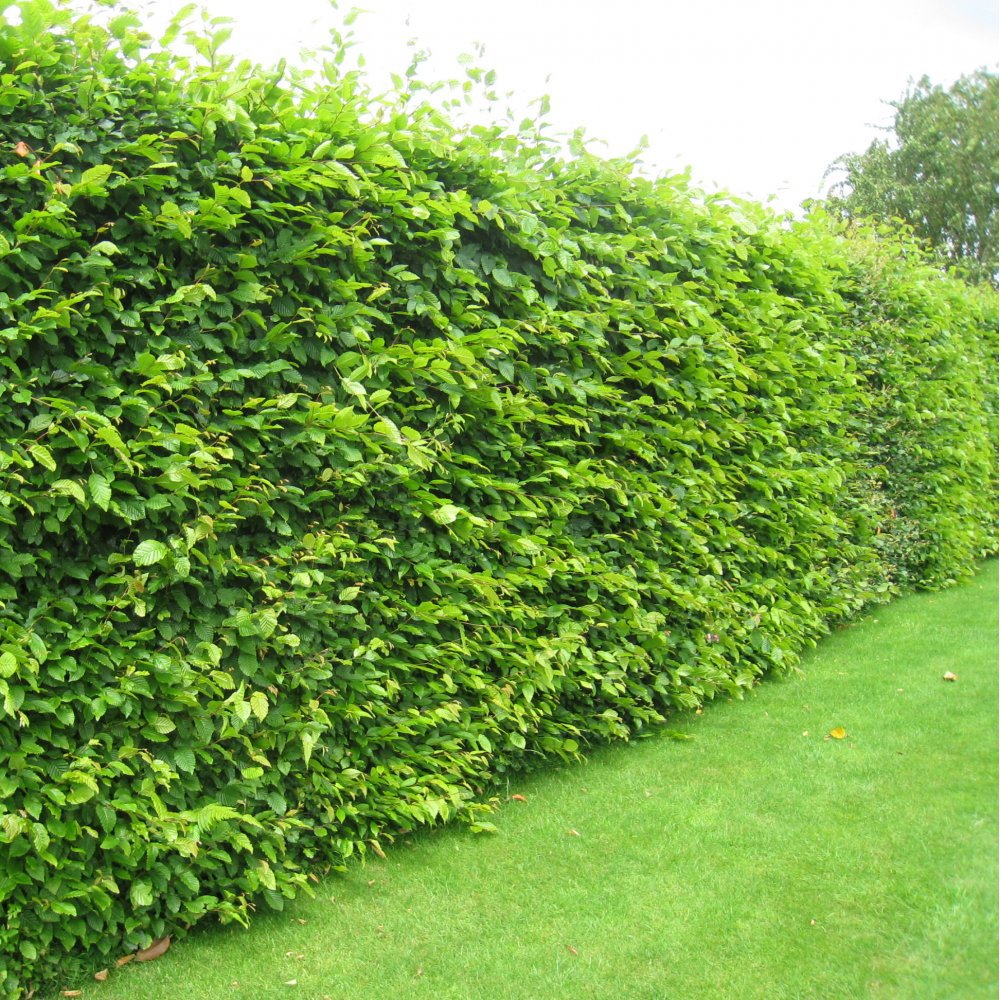 In with old, out with the new images.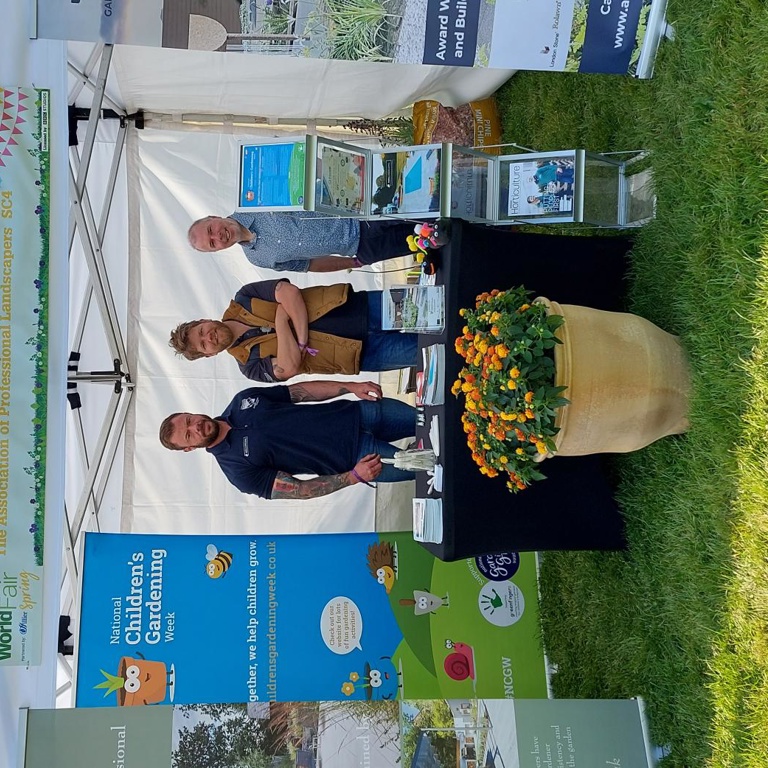 Mike and Andy from Aura with Phil Tremayne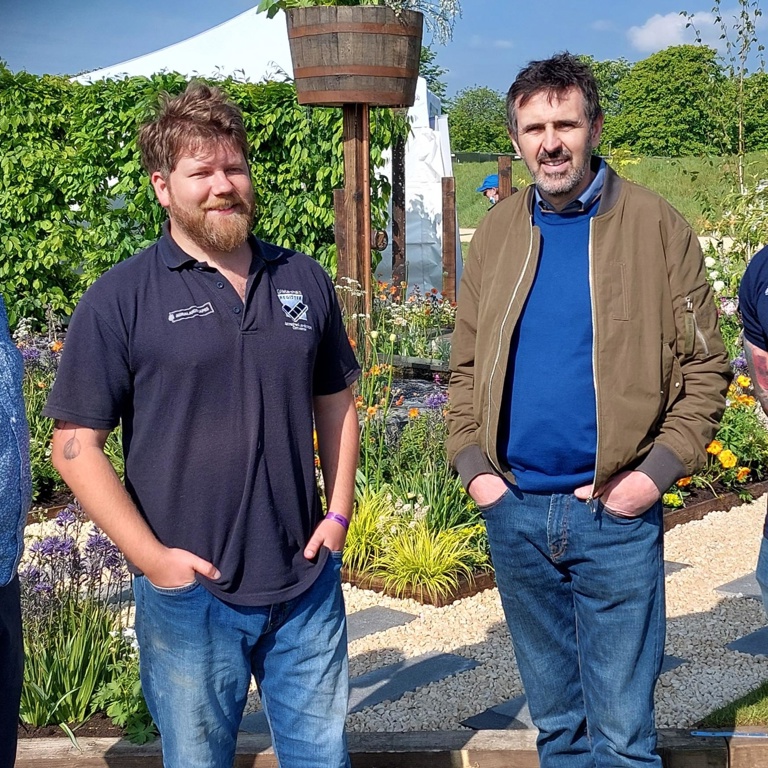 A visit from Adam Frost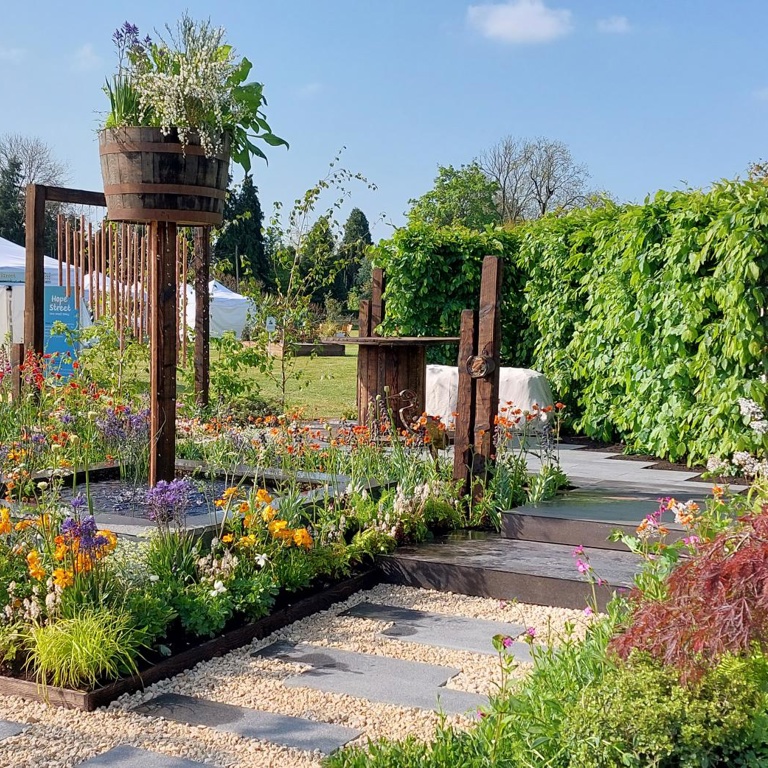 A view from the right hand side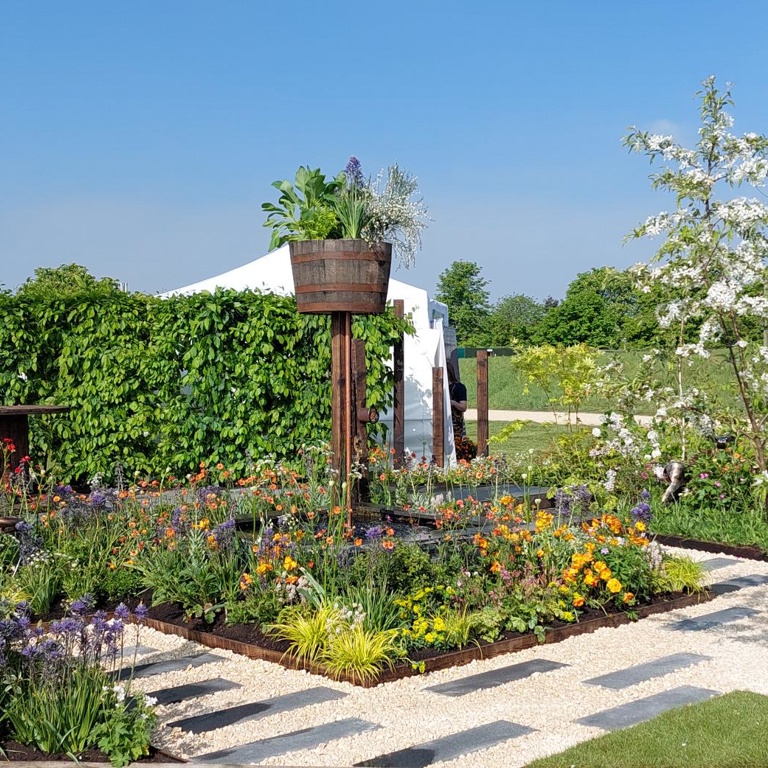 A view showing the barrel water feature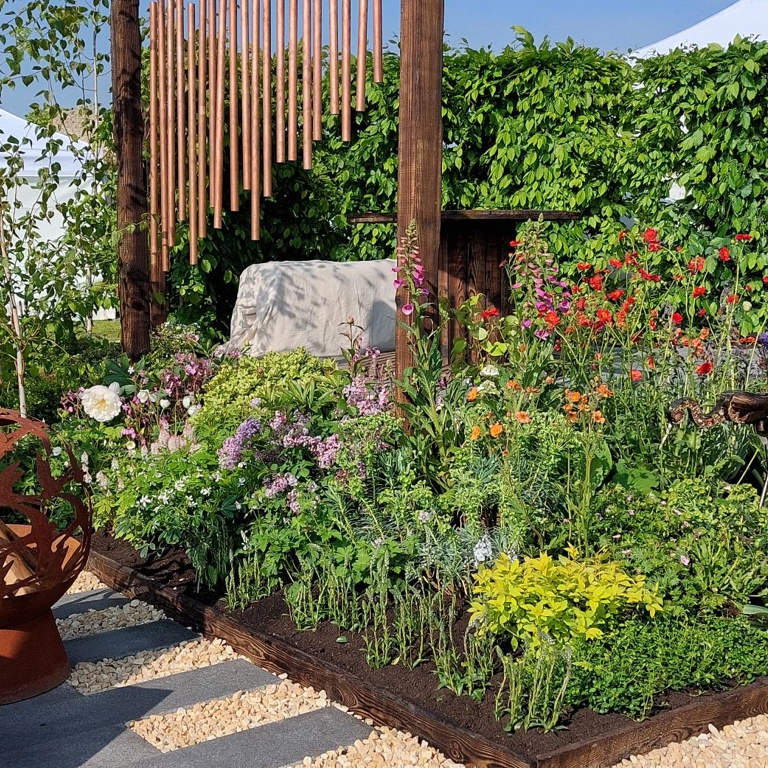 A musical view from the left hand side.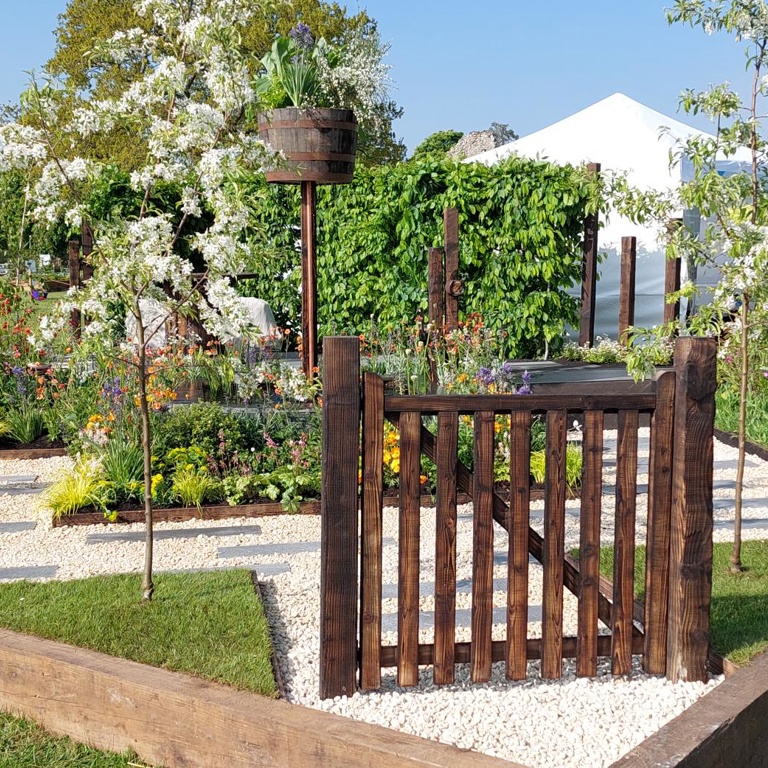 And over the garden gate.