Why choose an APL Designer (MAPL)?
Why have your garden professionally designed.
Really, before you find out why choose an APL Designer, you have to understand why you should have your garden professionally designed.
A statement that always crops up is, would you have a building built without an architect.
The architect will make sure you maximise the space, help set a budget , make sure the correct materials are used and ensure you remain within the restraints of current legislation.
A professional Garden Designer will do very much the same.
Garden designers will ask plenty of questions to establish exactly what you need from the space. This could be a space for entertaining, or grow your own, the list can be quite long. But a good chat with a professional designer will help you.
Not only are professional garden designers creative people, they are also horticulturalists. They understand what plants will survive in your garden, be able to match this with any particular styles you may wish, eg colours, low maintenance etc.. But they will be also able to ensure the garden will develop and establish in a sustainable way.
A new garden is an exciting project and engaging a professional garden designer will help the process be successful, fulfilling and match your budget.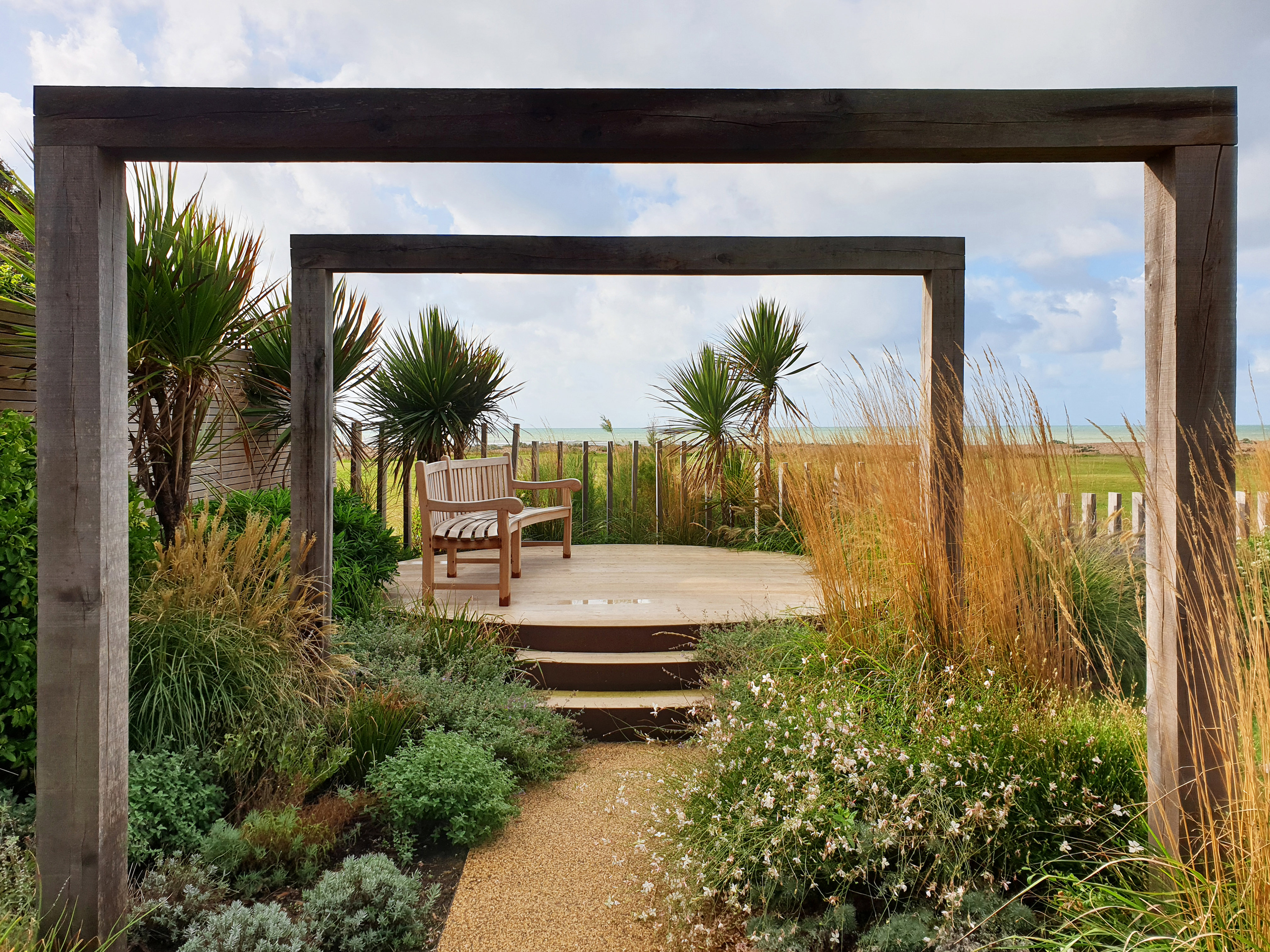 Why Choose an APL Designer (MAPL)
APL designers wish to be part of the association so their creativeness, vision and talent can be discovered alongside some of the best garden builders in the country.
APL designers have to show they are either suitably qualified or experienced and must hold the appropriate insurances. Designers must provide four references, including those of landscapers they have worked with. They are also required to supply drawings, images and all relevant paperwork of two projects which are assessed by an APL panel. Once the panel are satisfied and all checks and references are complete, they are invited to join.
An APL Designer will have good horticultural knowledge, and the skills to transform any site, big or small. APL Designers will be able to produce a range of plans and technical documentation and drawings.
The APL Designer will be able to advise you on budgets and if required manage the whole project from concept to completion. APL designers work in this way to ensure you have the garden you dreamed of. APL designers are responsible for some of the most creative and innovative projects currently being built.