RHS Hampton Court, A Place To Meet Again
The APL garden at 2021 Hampton Court won a RHS Silver Gilt Medal. But that's not all... Add to that "Best in Category" and most coveted "Peoples Choice Award". Thanks to all that were involved in. This was an amazing achievement and a testament to the commitment, skill, collaboration and inspirational work of all APL members.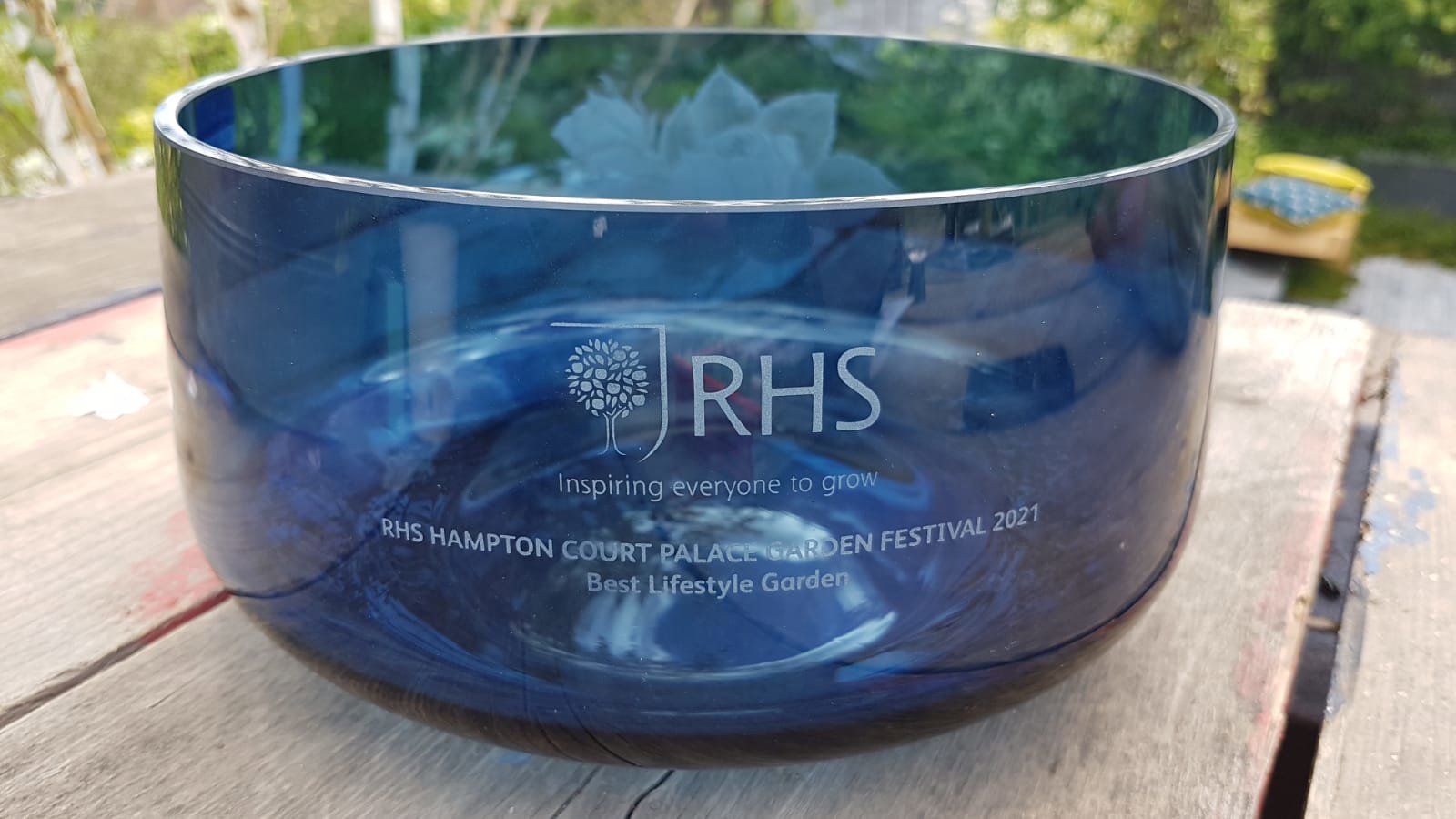 A Place to Meet...Again.
With the disappointing cancellation of the show in 2020 due to COVID-19, The Association of Professional Landscapers are pleased to be back at Hampton Court in 2021 supporting new MAPL designer Mike Long with his creation "A Place To Meet Again". As in 2019, the APL has engaged its supportive community to bring together 12 APL member landscape companies along with a collection of students and volunteers. It has also received support from fantastic sponsors to help us put together this amazing small garden.
"A Place to Meet" has been a running theme of APL gardens over the last five years. The designs are set to inspire the visiting public to create their own places to meet in their garden space, or to have them created by our designer and contracting members.
This year it is a contemporary styled garden using straight lines and rectilinear shapes, encompassing a range of upcycled and re-purposed features. It contains an area to lounge, a bar area and other features to create interest throughout the scheme. The main paths have been laid in a smooth sandstone with Dutch styled pavers breaking up the hard landscaping into zones whilst subtly complimenting the existing boundary wall. The lounge area is sunken to make you feel hugged within your surroundings and the water feature with RSJ steps adds a calmness to the space.
The planting compliments the contemporary style with colours kept to a palette of whites, greens and creams. Sculptured topiary bushes will add structure and various trees and bushes will add height.
The inclusion of the recycled and re-purposed pergola made from oak pillars and scaffolding bars are a focal point to the garden. The scaffold theme is also in the deck and gin bar where we will all be able to meet... again!
Discover more on this amazing build on the following pages.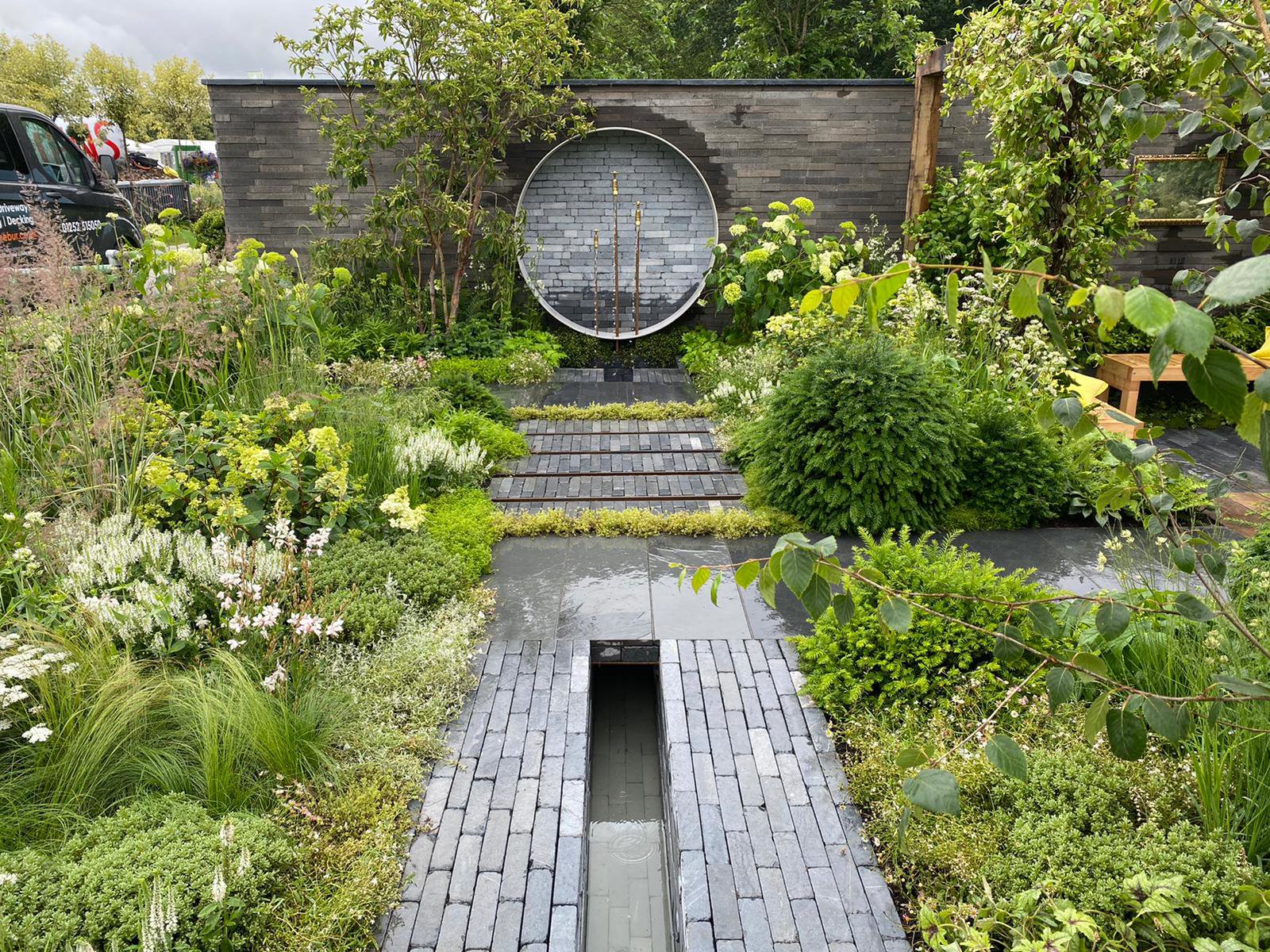 The Designer
Mike Long
Mike has always had a love for creativity, nature and being outdoors. He ran his own APL award winning landscape construction business in Suffolk and Essex since 2010. Over the past 10 years, he has designed and built many gardens of various styles and budgets and is known nationally for his creative designs and space solutions. See some of his great work at https://www.mikelonggardendesign.com/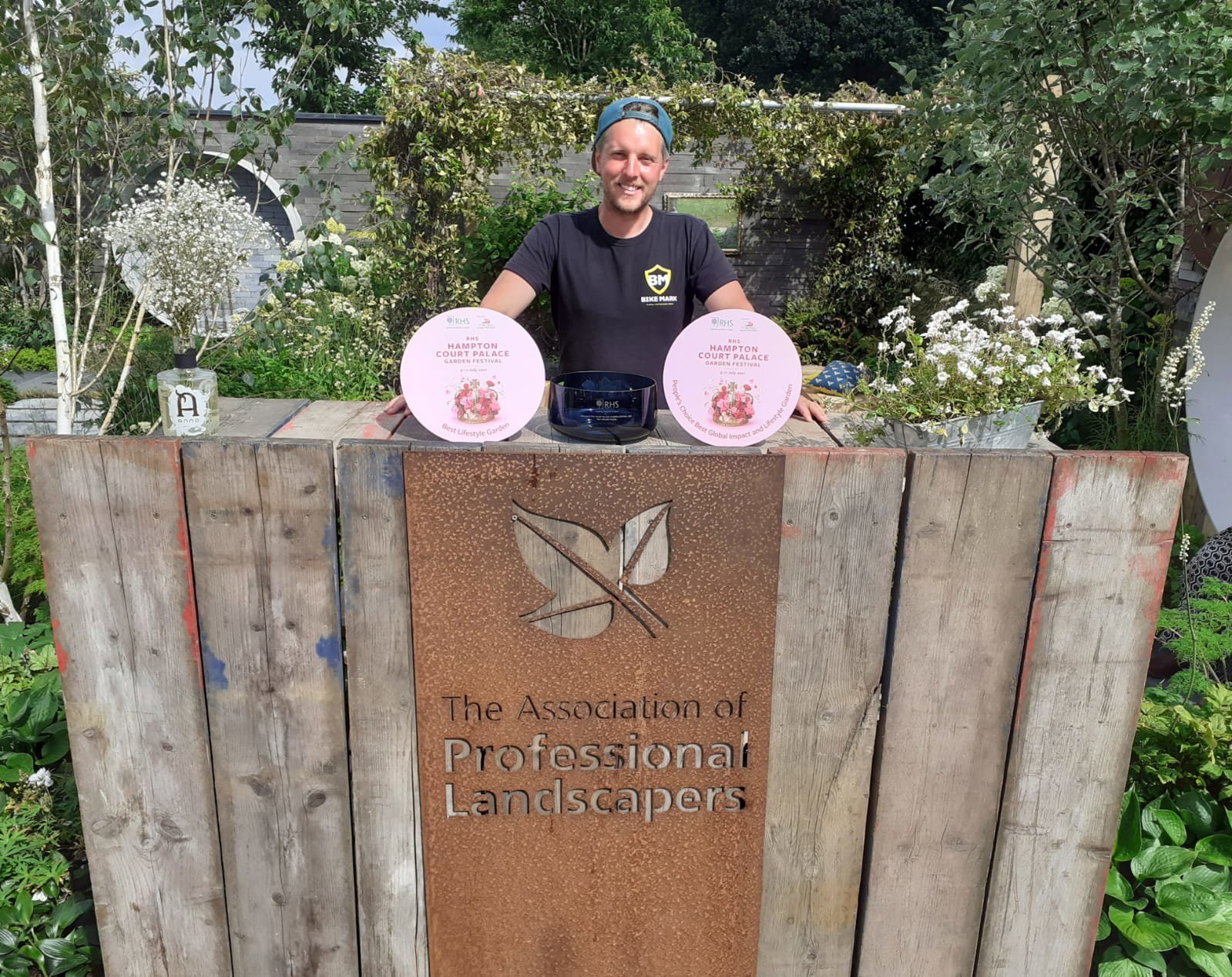 The Apl Community
Each year we have been doing APL gardens at RHS Hampton Court. We use it as an opportunity to give some of our members a chance to experience building gardens in the show arena. This is very different from their day to day work. 
In some respects, some say it is easier. You have a definite start date and you MUST finish on the date provided ready for judging. The standard of finish has to be high, and whilst this is usual for the members of APL, achieving this at a show under such strict time scales is very tricky and usually means long days, immense concentration and dedication. But with the APL community that oozes passion and a willingness to succeed, this usually means the whole thing is wrapped in large helpings of fun.
This year we had 12 APL member business help on the 'A Place to Meet Garden "Again"'. Find out more about them here.