Landscape Skills The Professionals 2023
What is Landscape Skills "The Professionals"?
The Association of Professional Landscapers (APL) have been the organising partner for World Skills UK (WSUK) Landscape competition for over 7 years. That competition requires that individuals (College students / Apprentices) build a garden of 12m2 from scratch in 16.5hrs.
Our APL members have come forward and said they would love to try and compete in a similar competition where their own gardens are judged on accuracy against specification, organisation & safe working while still producing a quality of finish.
Therefore, we introduce to you the Landscaper Skills "The Professionals" competition which will require our  2 APL professional companies to bring forward their best team of 2 to build a 24m2 show garden in just 16.5hrs.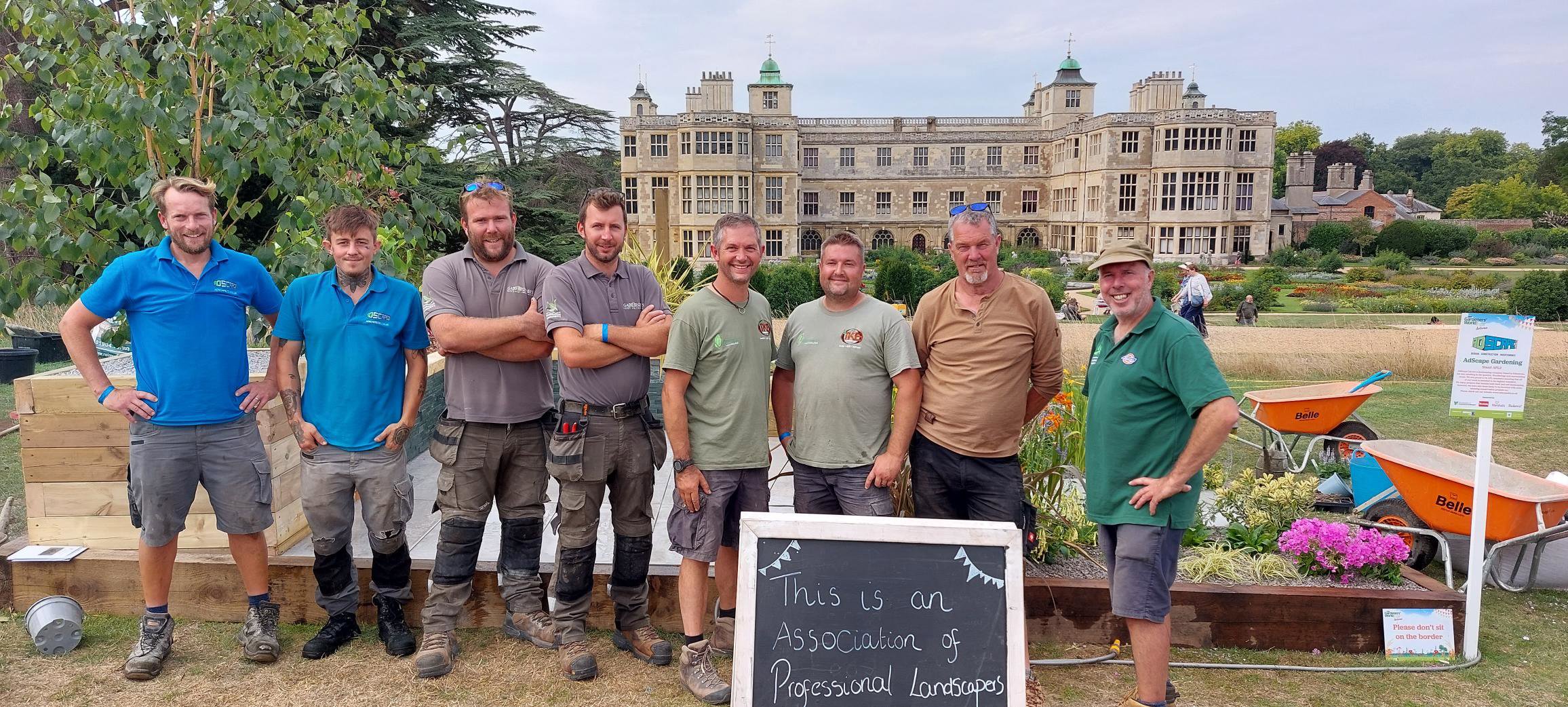 Overview
The competition was launch at BBC Gardeners World Live in 2022 and agreed to host the competition again this year. However, there were a few changes made as this year the show gardens would be built from the teams own designs.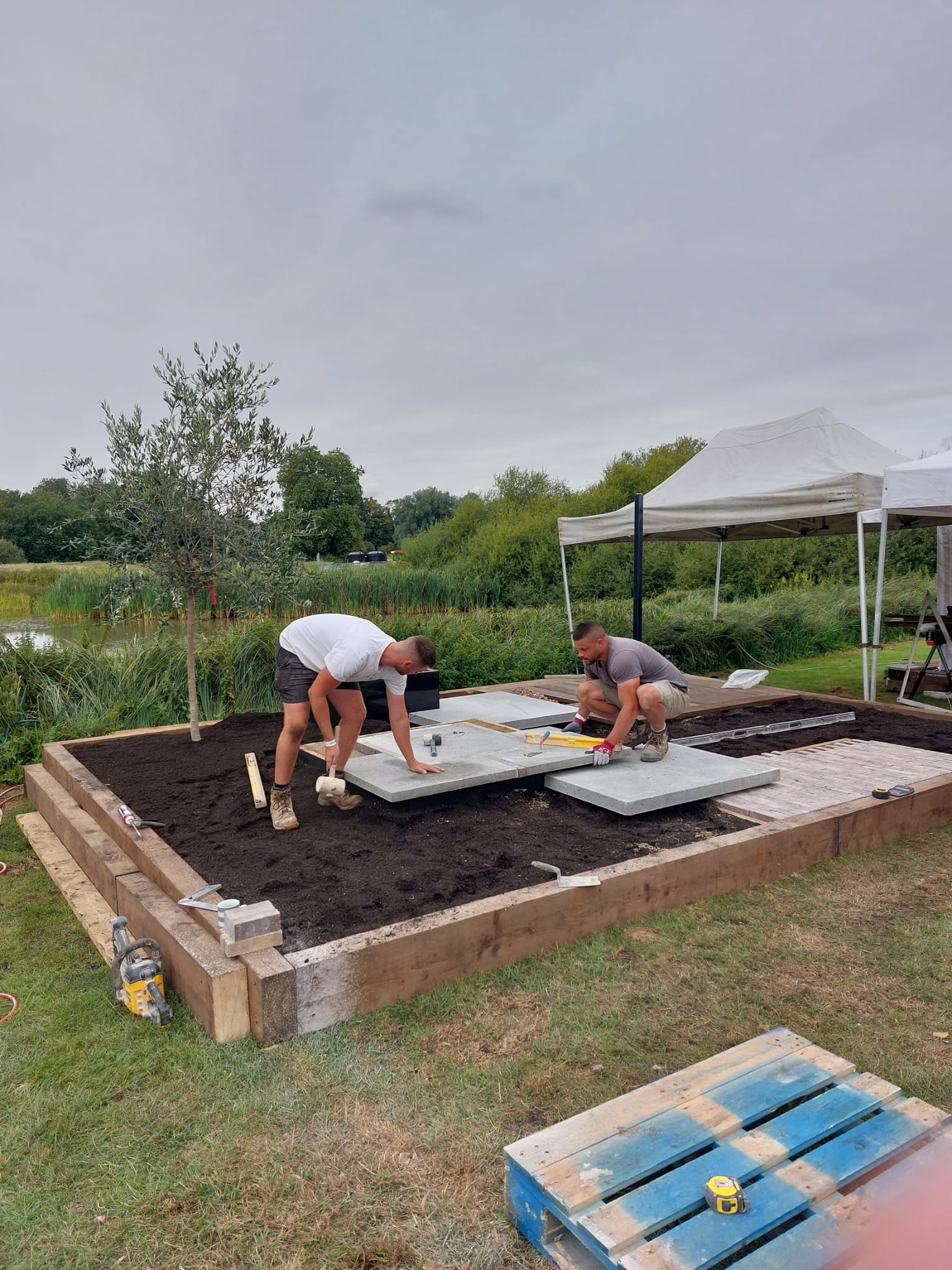 GADD Brothers 
Gadd Brothers are defending their title after being crowned champions in 2022.
They have teamed up with Award winning garden designer Dr Catherine Macdonald of Landform Consultants Ltd to build their garden "Plastic Fantastic"
Plastic Fantastic is a compact garden, designed to meet the clients brief. Using low maintenance materials and a colourful planting pallet.
In the image
Winning last years final with awards being presented by BBC Adam Frost and APL Chair Holly Youde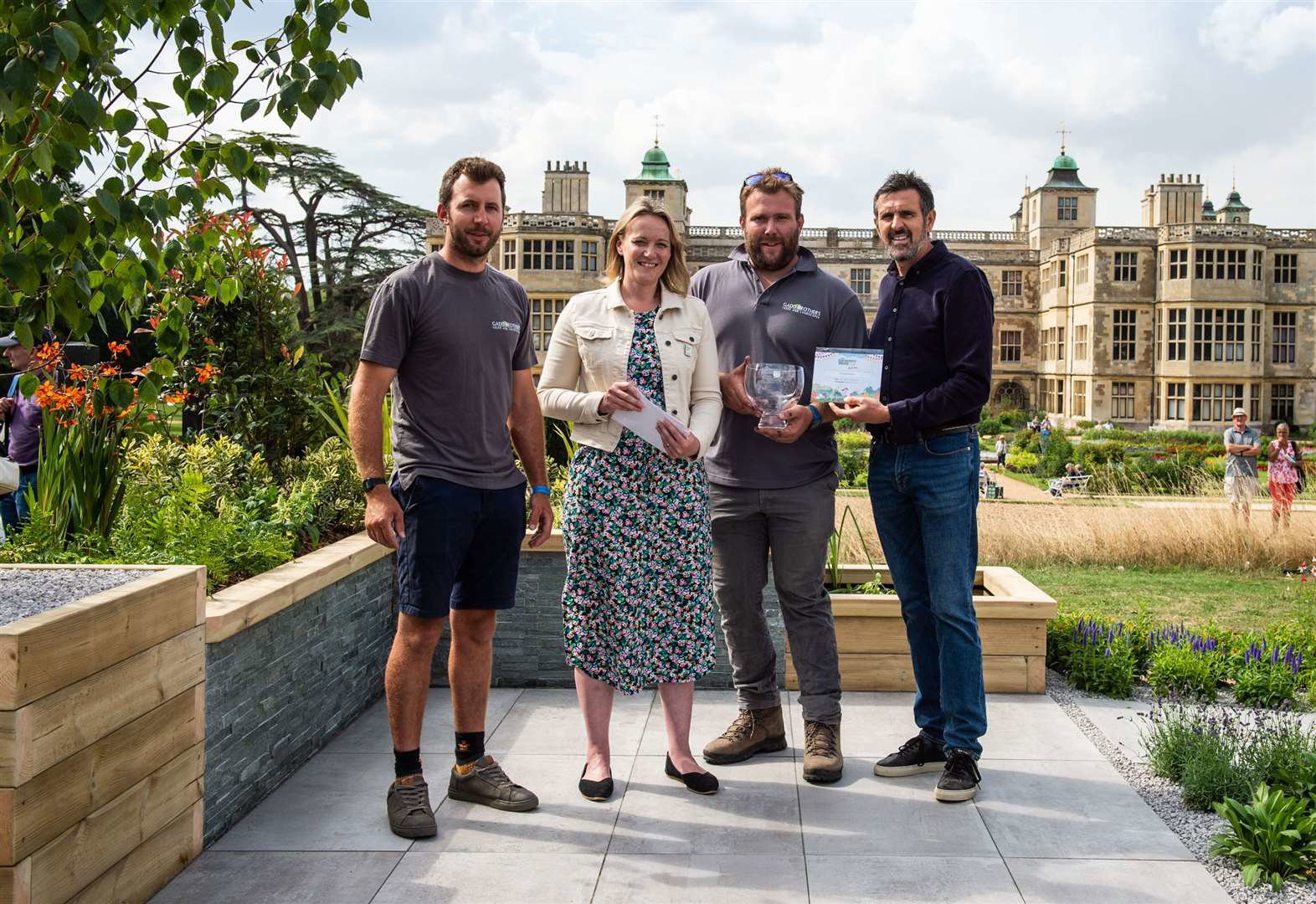 JJH and Radial
JJH Landscapes team up with Radial Landscapes to take them on GADD brothers at this years competition.
JJH and Radial are working alongside another Award winning designer Adam Vetere for their project "21st Century Jacobean Garden" 
This garden nods towards todays climate crisis. Essex being one of the driest county's, planting is drought tolerant and a water feature provides hydration for all wildlife.
In the image
Will (L) & Justin (R) at the start of their 4 star RHS Award winning stand at this years Chelsea for The HTA.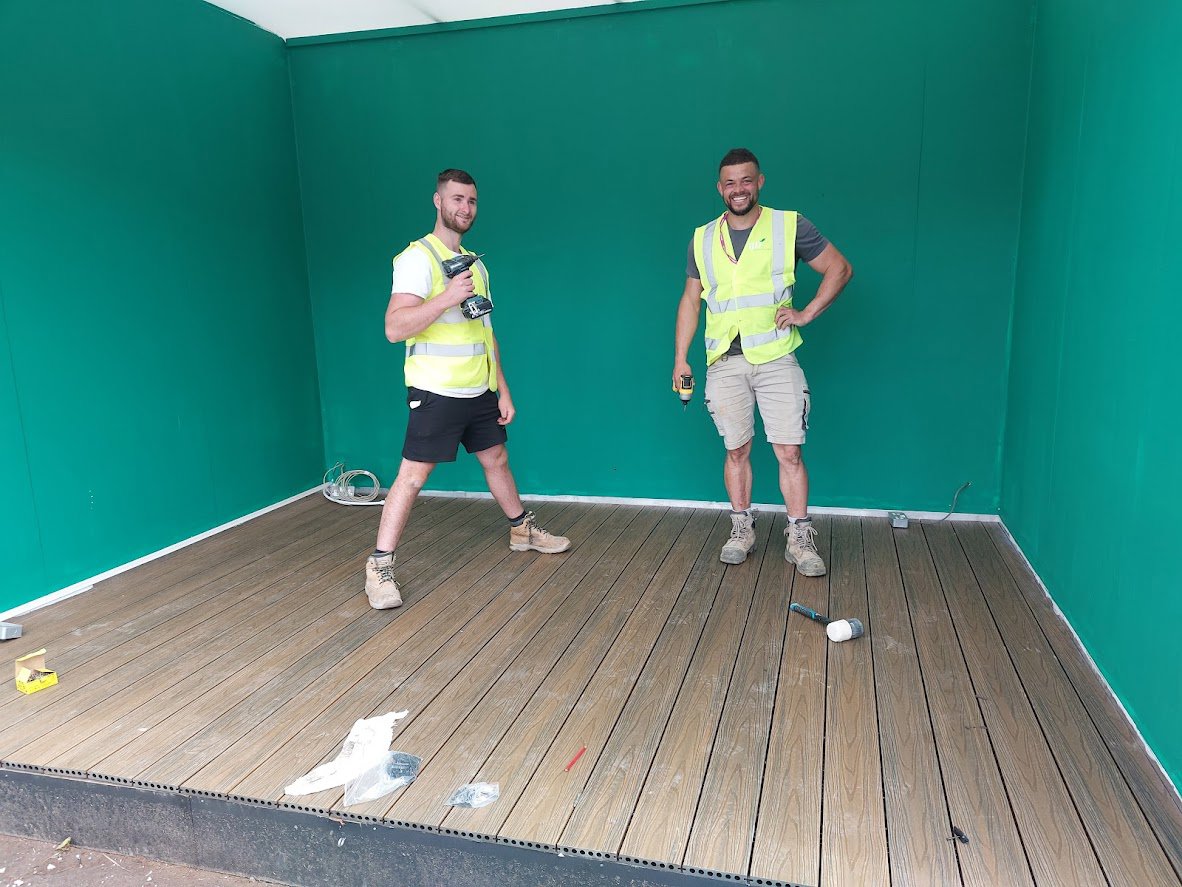 The Competition
The Gardens will be built at The BBCGWL Autumn Fair at Audley End House and Gardens
The Teams of 2 will be be provided with a bare plot at the show ground of 24m2 area. 
How The Competition Will Unfold
Day 1: August 30th
1pm -5:30pm ( 15 min afternoon break) 4.5hrs
Day 2: August 31st
8:30am – 5:50pm (2 x 15mins + 1 half hr = 1hr total) 8 hrs
Day 3: September 1st
8:30am – 12:30pm 4hrs
(On day 3, there is no construction work allowed, only planting and light finishing)
How Do Our Members Get Assessed 
Assessments starts at 12:45 and awards presented at 2pm.
Gardens will be judged using a combination of World Skills Uk judging, of which The APL are the Landscaping Organisers and traditional show garden judging.
Both Gardens will be awarded either Platinum, Gold, Silver Merit, Silver or Bronze Awards. But only ONE team will be crowned APL Landscaping Professional Skills Team 2023.
Th

e Winners
In a thrilling showcase of horticultural excellence, JJH and Radial Landscapes emerged victorious in the highly anticipated Association of Professional Landscapers (APL) Landscaper Skills 'The Professionals' competition. Inspired by the visionary design of APL award-winning designer Adam Vetere, the stunning garden creation captivated visitors throughout the weekend.
The APL,General Manager, Phil Tremayne said: 'he could not be prouder of the results and the performance put in by both teams. But there must be a winner, and the garden completed by JJH and Radial was stunning. The design by APL award-winning designer Adam Vetere certainly captured the brief and provided the 'wow'."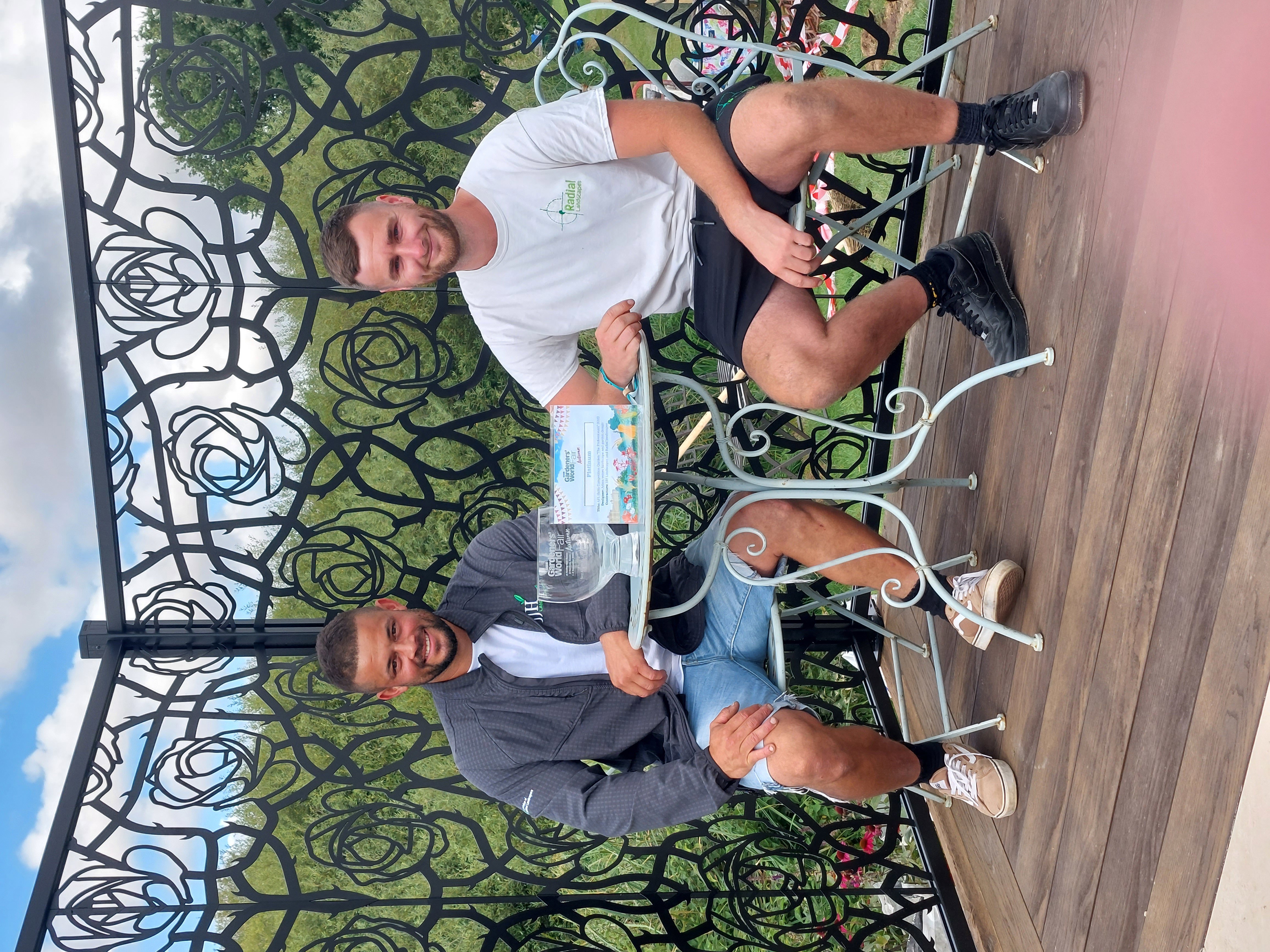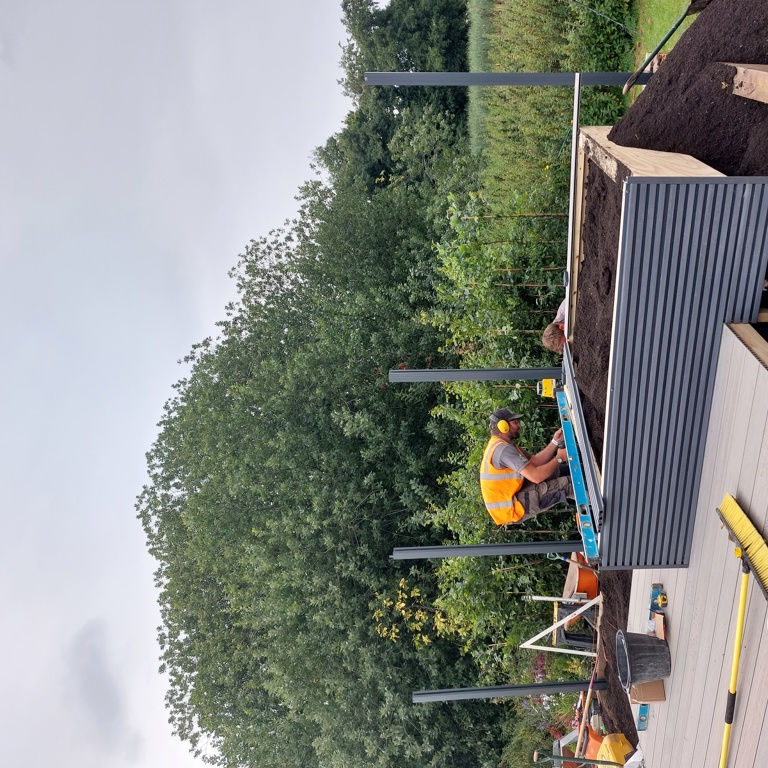 Gadd Brothers garden in the making
JJH and Radials Garden in the making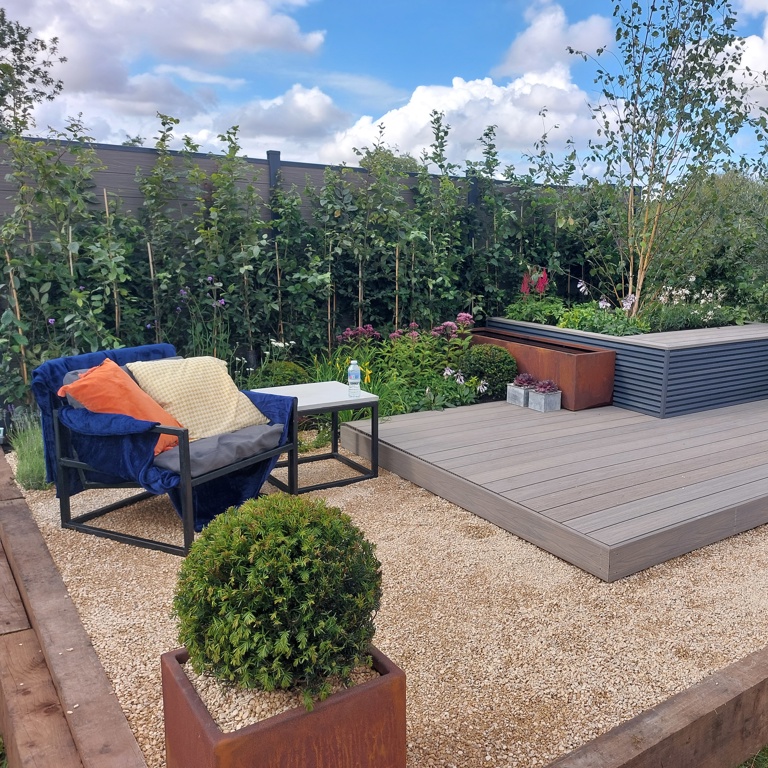 Gadd brothers garden complete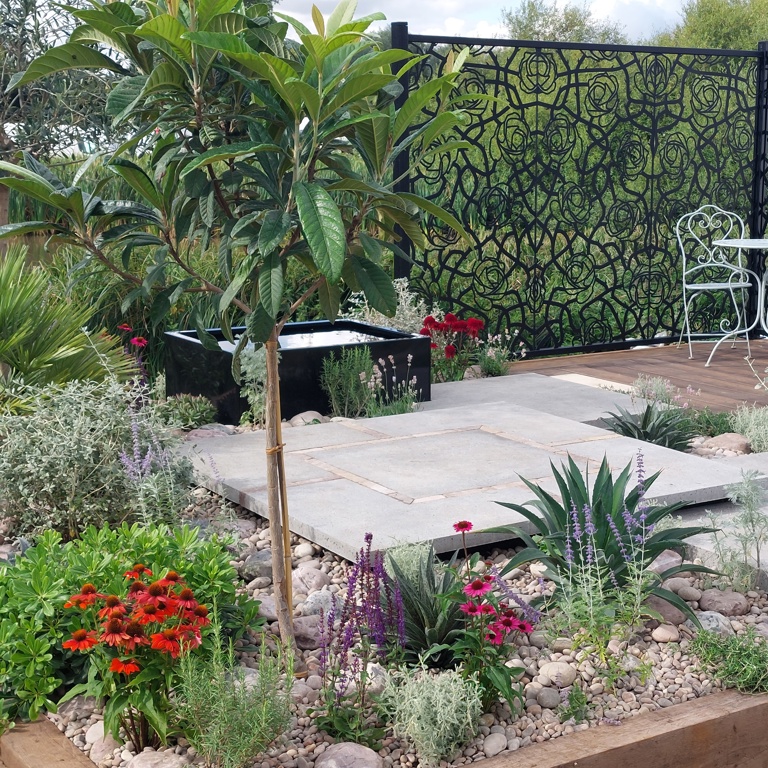 JJH and Radial show garden complete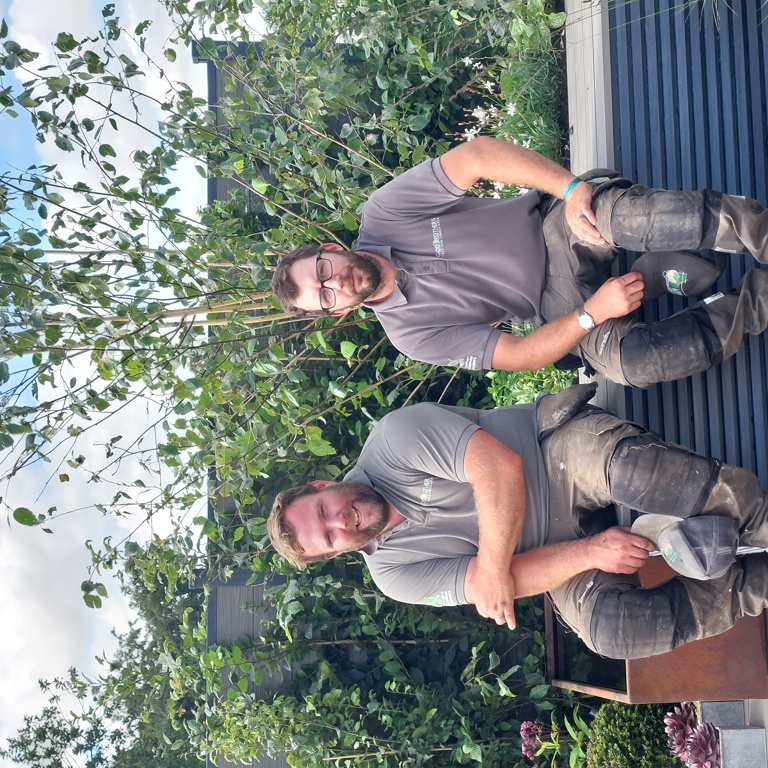 Gadd Brothers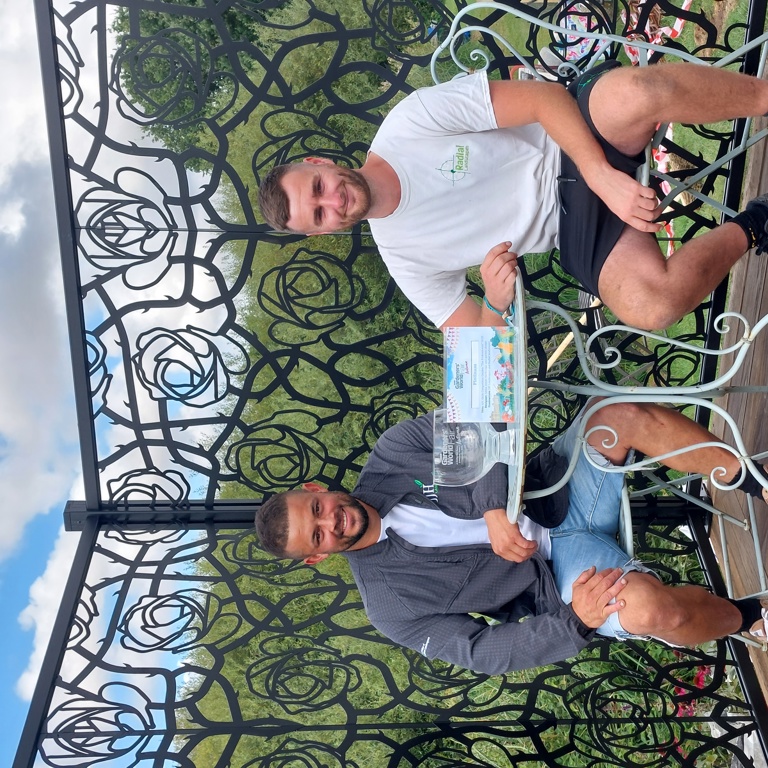 JJH and Radial Landscapes
Landscape Skills The Professionals Sponsors
Finally, whilst not official sponsors of the competition, we shouldn't forget that great gardens need great plant supply.
The 21st Century Jacobean Garden plant supply was from Provender Nursery, Swanley in Kent.
Plastic Fantastic plant supply was from Robin Tacchi Plants in Norfolk.
Some extra hedging came from Hedging Plants Direct in Essex.
Both gardens were planted beautifully in very different styles. 
Thanks to all the nurseries who helped the competitors out.