RHS Tatton 2021
The RHS Tatton Flower Show is regarded by many as the Chelsea of the north. It is an amazing site with beautiful views, which create stunning backdrops for the landscapers to work with.
See below some of the successes at the 2021 show.
The Cancer Research Legacy Garden
Built by APL members Creative Roots. The Cancer Research UK Legacy Garden is inspired by a Greek proverb. The proverb states, 'A society grows great when old men plant trees whose shade they know they shall never sit in'. Similarly progress is made possible when people leave a gift in their Will to the charity.
It won a Gold medal.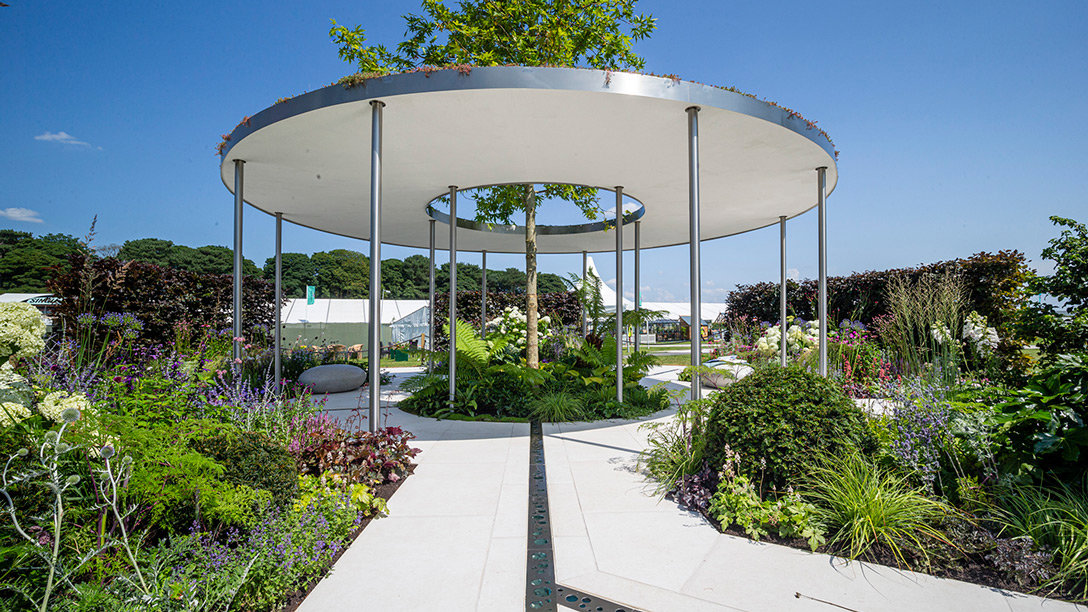 Breathe Easy
Built by APL members Mustard Seed, The garden promotes mindfulness and the benefits of being in a green space. It's a place for everyone to find balance and to de-stress from everyday life.
It won a Silver Gilt medal.