What Lies Beneath BBC Gardeners World Live 2021
What Lies Beneath.
A garden that seeks to explain what goes in to building a garden. What exactly is required and why most of what you pay for is actually underneath the surface.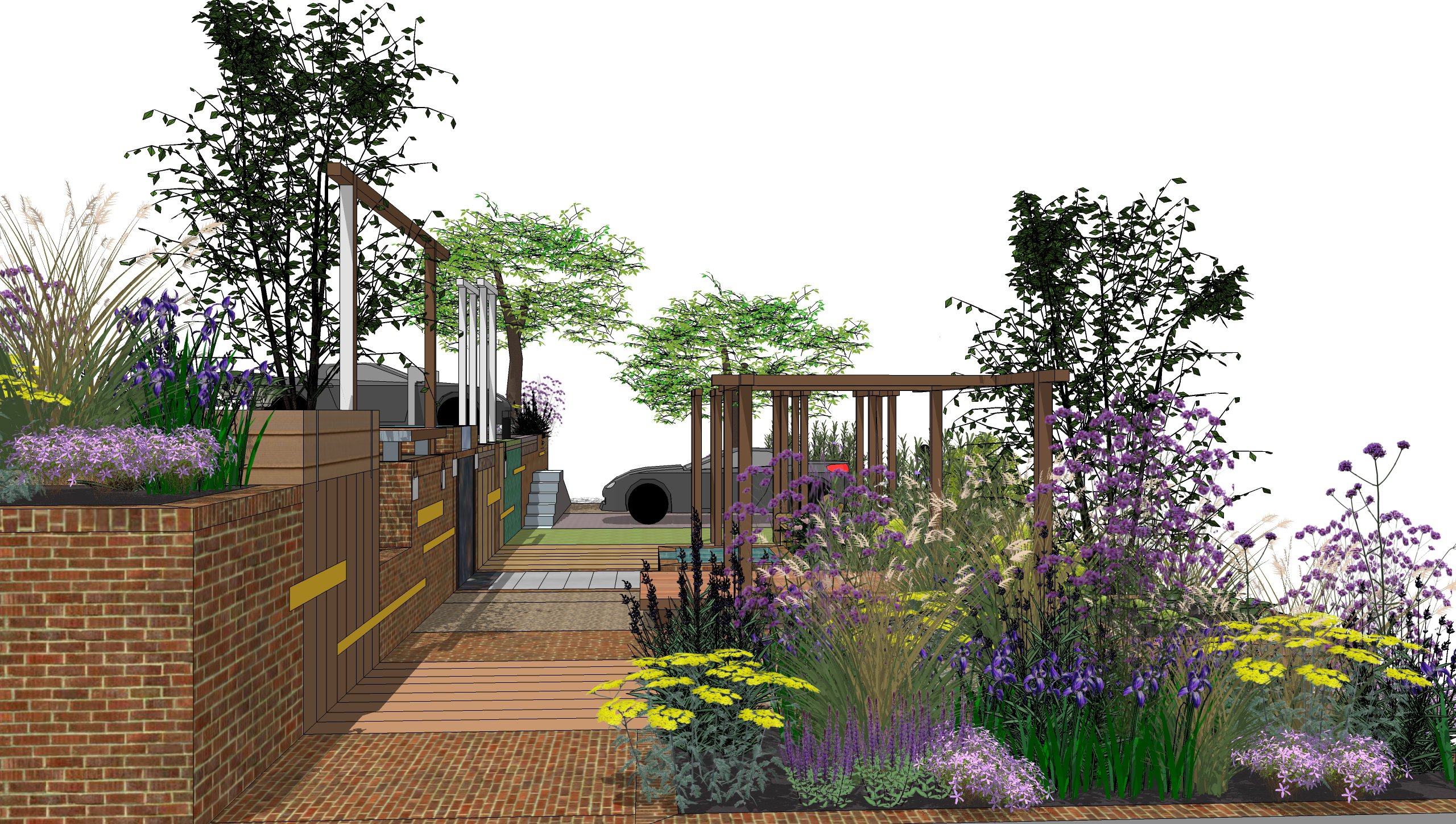 The Association of Professional Landscapers win Gold at BBCGWL 2021.
It also won "Best Construction" at the show.
Find out more about this fantastic educational installation, the companies that were involved and sponsored it and of course the members that built it.
What Lies Beneath.
Around 5 years ago The APL started regular group meetings with garden designers and landscapers all around the UK. We had various topics of conversation, but one thing that always came up in conversation was that many of the public, APL members clients always underestimated the costs of having their garden landscaped.
Some of this was due to the fact they had never had it done before and had seen programmes on tv that depicted garden makeovers for 5K etc.. Some of it is the fact that you can easily find the price of paving m2 and decking m2 and measure your garden, come up with a figure, assume a labour rate and go from there.
The fact was, that many never understood that to build a garden to a good spec that would last, a large proportion of their investment, their money would actually be spent on muck away and what was underneath the veneer they had chosen to go on top.
What Lies Beneath attempts to explain this and backed up by this online brochure, will hopefully become a great resource for people when they are thinking of having their garden designed and landscaped.
The APL have built several show gardens over the years at BBCGWL, Hampton Court and Tatton. It is customary for us to try and engage the whole membership and get volunteers to take part in the build and use our WSUK competitors and  individuals that attend the APL Apprenticeship Scheme.
At BBC GWL, for "What Lies Beneath" project leading were Rupert Keys of Keyscape Gardens, Dan Ryan of Design It Landscapes and Andrew Ball of Big Fish landscapes.
Rupert Keys was the principle contractor and is also heavily involved with World Skills UK (WSUK) and with the APL Apprenticeship Scheme. He is also setting up his own Landscaping academy in Pershore, with support of APL called TASK.
The three apprentices we had with us were Harry, Jack and Liam.
Harry and Jack are also representing the UK in the next World Skills final in Shanghai, due to be competed in Oct 2022. Liam is hoping to complete WSUK in 2021.
Harry works for Frogheath Landscapes in East Sussex. The owner is Steve Moody. Steve Moody. Steve has won multiple awards for gardens at RHS Chelsea and Hampton Court and has won an impressive collection of awards from the Association of Professional Landscapers.
Jack and Liam work for Conquest Creative Spaces. Ross Conquest is the owner, himself a WSUK Silver medallist.  Ross Conquest the  Head Consultant & MD founded the company when he was 18.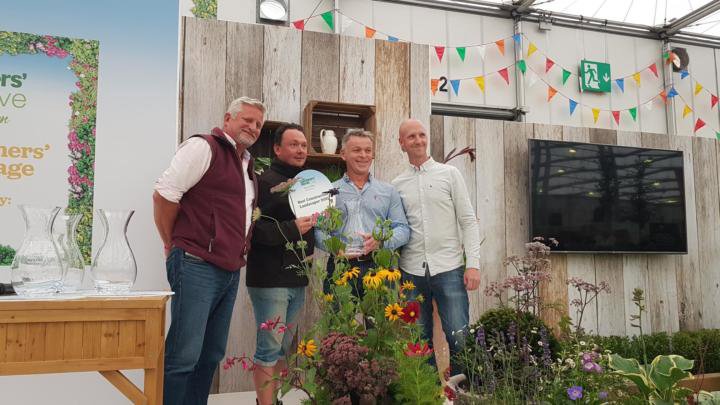 The Designer
http://www.david-stevens.co.uk/
David has been designing gardens and landscapes for over 50 years having trained as a landscape architect. During that time, he has worked his way up and, in many ways, guided what was originally a fledgling profession creating gardens for clients as diverse as Bobby Moore in the 1970's to more recently the Duchess of Rutland, planning the refurbished rose gardens at Belvoir Castle.
David has designed and built gardens in every continent except Antarctica, won more medals and written more books than he has a right to remember. He simply loves what he does.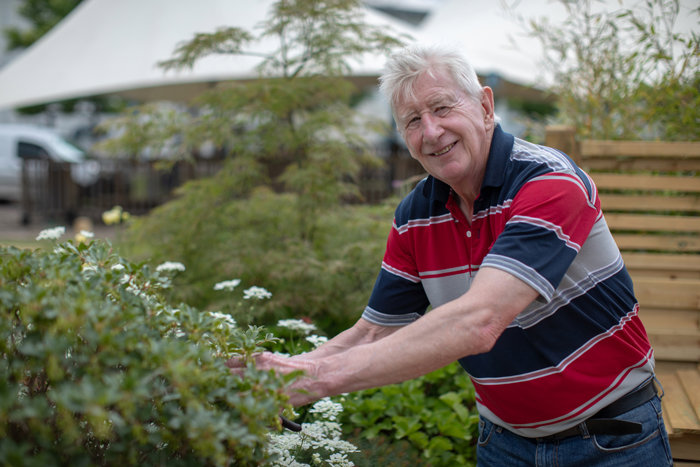 The Landscape Community
Over the year when we have been doing APL gardens at the shows. We use it as an opportunity to give some of our members a chance to experience building gardens in the show arena. This is very different from their day to day work. 
In some respects, some say it is easier. You have a definite start date and you MUST finish on the date provided ready for judging. The standard of finish has to be high, and whilst this is usual for the members of APL, achieving this at a show under such strict time scales is very tricky and usually means long days, immense concentration and dedication. But with the APL community that oozes passion and a willingness to succeed, this usually means the whole thing is wrapped in large helpings of fun.
This year at BBC GWL we had 10 APL member business help on the 'What Lies Beneath'. Find out more about them here