The existing outdoor space comprised of dated gardens as the house had been separate dwellings. Now one home, the new garden reflects this with obsolete walls, parking areas and enclosed spaces replaced with a unified garden suited to the client. An extensive sunken dining and entertaining terrace is located close to the house, with a barbeque area and space for a hot tub. A path leads beneath an oak pergola to the games room, wildflowers and a woodland garden, with water feature and bespoke bench. The design and naturalistic planting enhances views to the rural landscape.
Location
Berkshire
Budget
£165K
Materials
Porcelain, clay pavers, Brick walls, Slate coping, oak sleepers, Millboard Decking, black Basalt gravel, Mild steel edging, Foras water feature, Quercus fencing, cast iron drainage grates, steel and Iroko bespoke sunken seat
Project Gallery
Sunken terrace with clay paver steps and detail and porcelain paving (1)
Porcelain paved terrace with brick retaining walls and slate coping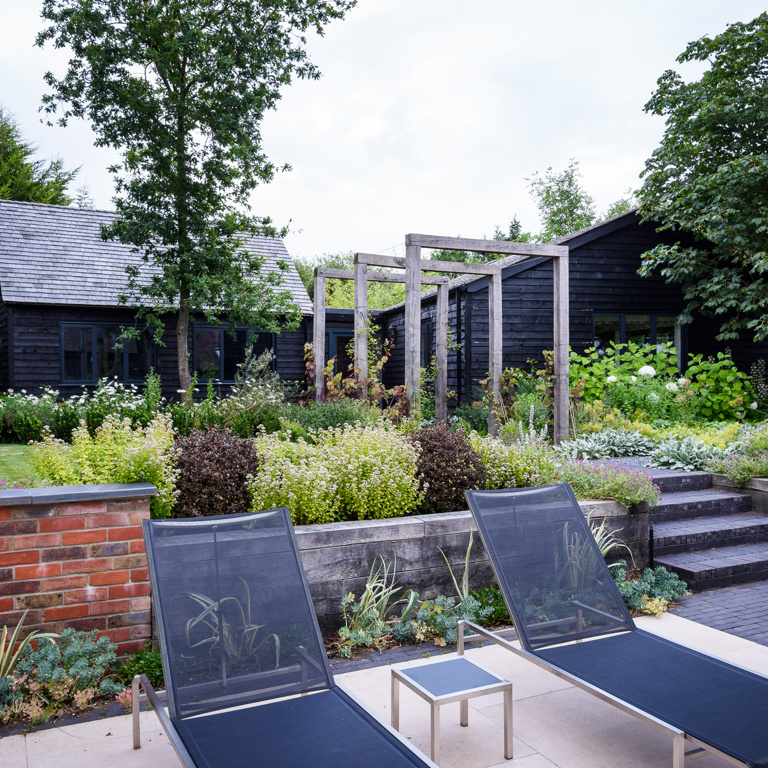 Oak pergola framing path to games room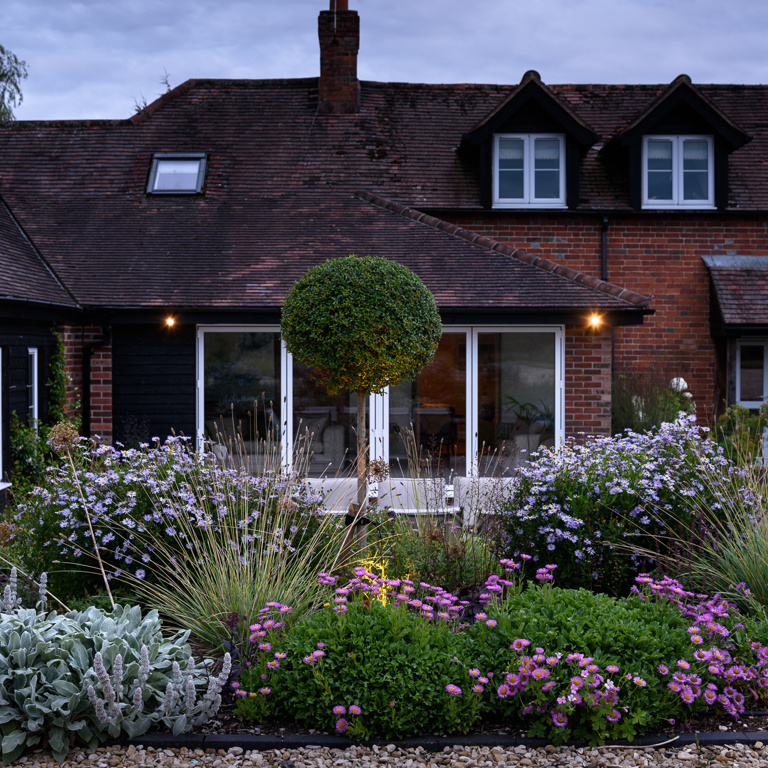 Garden lighting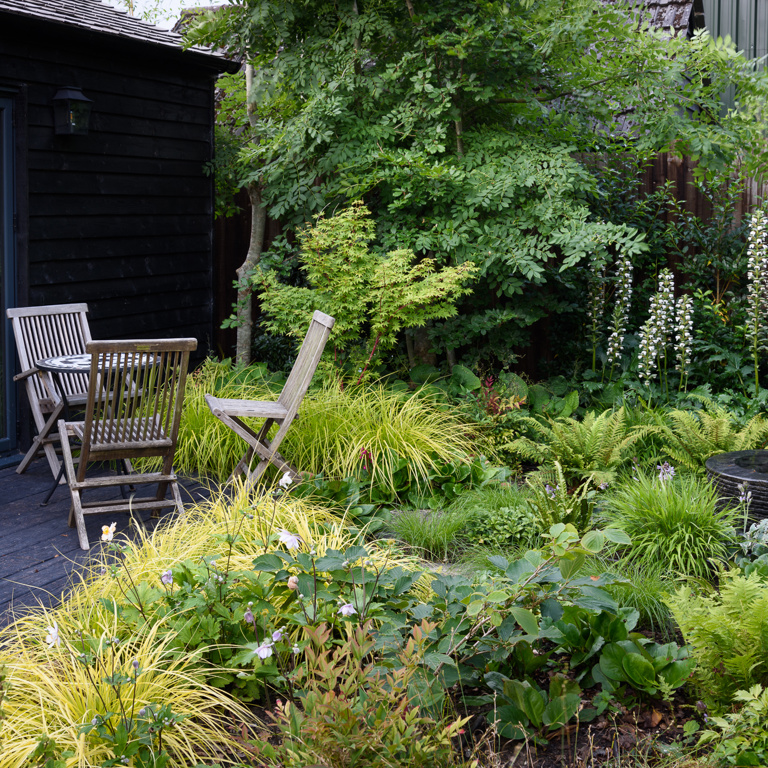 Water bowl and deck in woodland
Andrea Newill Garden Design
1 Riverside Cottages
Bucklebury
Berkshire
RG7 6PT
07901856408
---
Award winning Andrea Newill Garden Design has been designing gardens for over twenty years. Client's ideas are expertly interpreted to create a garden that complements the style of the house and sits comfortably within the surrounding landscape. The focus is on practicalities like budget and build quality aiming to deliver a new garden that meets and surpasses expectations.
Find Out More