Aura Landscapes
Aura Landscapes are multi-award winning hard landscaping specialists, designing and installing gardens and driveways across England. Renowned for quality installations and workmanship, Aura Landscapes provides superior quality and support from design conception to completion.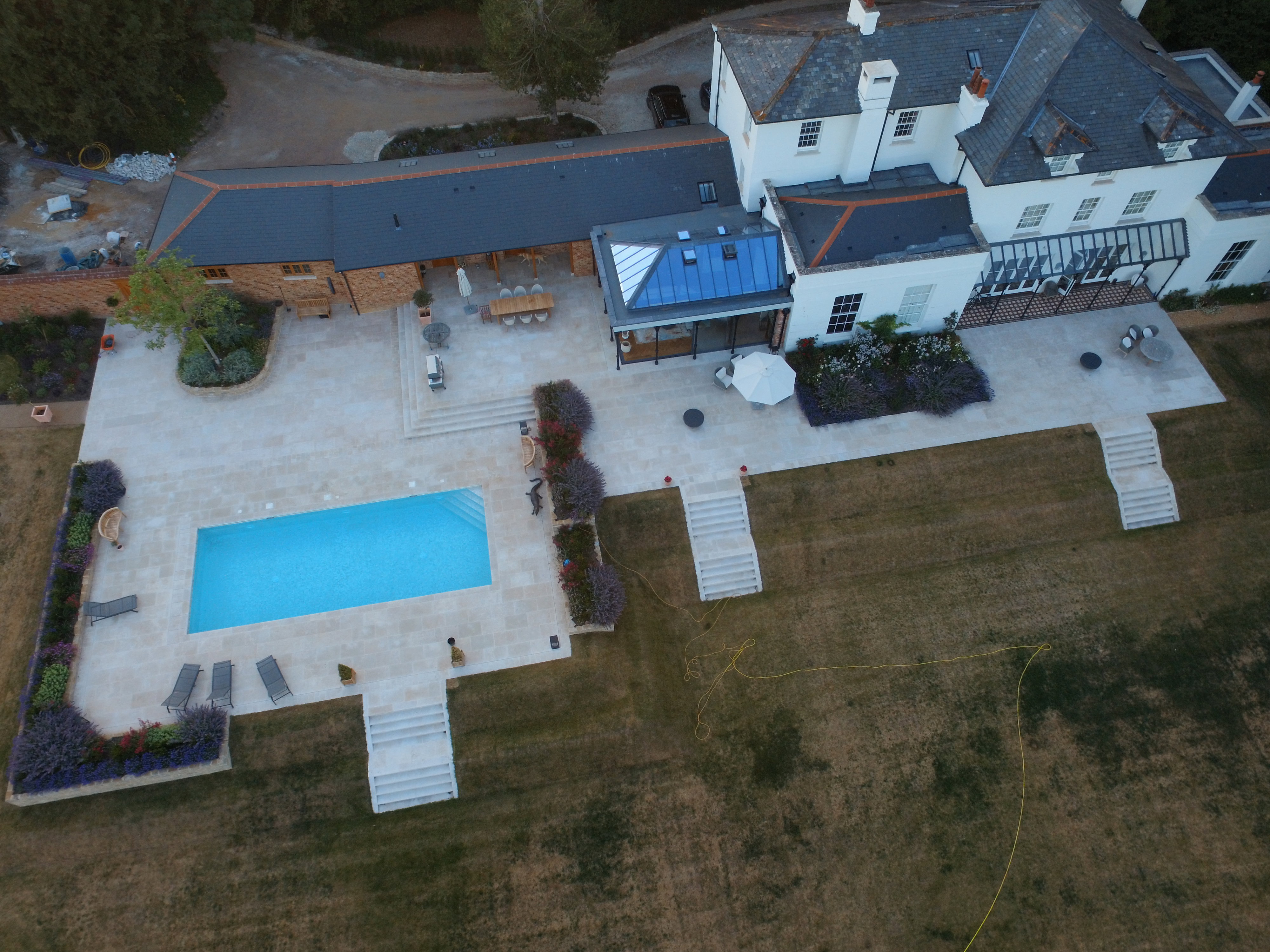 Creating exceptional outdoor spaces for our clients since 2010. We specialise in taking our clients from the conception to design to build of their gardens and driveway spaces.
A family owned and run business we have won 31 awards for our designs and installations. We pride ourselves in the quality of all our installations that are built to last.
If you are looking for an inspirational company that can offer a full design, build and planting package then we are the landscaping company for you.
Design & Build
Domestic
Hard Landscaping / Paving
Lighting
Ponds & Water Features
Soft Landscaping
What our customers are saying
"Mike, Luke & the team have completely transformed the front garden and drive using porcelain, decorative stone and metal edging around the borders. It not only looks great, but the quality is excellent and we really valued the clear feedback on decisions that had to be made during the project. And good advice on the best way to approach issues along with ideas for improvement as we went along. The team worked long hours to hit deadlines despite weather conditions making it difficult and I would not hesitate to recommend them as they were a pleasure to have onsite."

Mr R Stanley, Hampshire
"I am beyond delighted by the work! John, Jack and Finn worked exceptionally hard in the awful relentless heat and did an amazing job. The attention to detail is superb. They are extremely good at their jobs as well as being really tidy, polite and all-round good guys. A real asset to the company. "

Ms M Bhattacharya, Hampshire
"Please thank John & Jack for a fabulous job. I am really pleased with it and they are a lovely couple of guys."

Ms L Greenbank, Hampshire
"This was a big job, designing and laying down a very large driveway. The design is imaginative and the work was carried out with great attention to detail in a professional manner. The finish is of a high quality and is attracting a great deal of interest from neighbours and passersby. Mike and his co-workers were always willing to accommodate special requests and changes, even at a late stage. They were polite, friendly, tidy and highly skilful. It was a completely different experience from the previous company who laid the driveway several years ago."

Mr T Brown, Hampshire
"Mike and his team have designed and completed a Marshalls' Granite driveway for me. I'm a perfectionist and they exceeded all expectations from day 1 to completion. The workmanship, professionalism, expertise and reliability was exceptional. The best tradesmen I have ever had dealings with by far - thanks Mike & team you were totally amazing."

Miss C Graham, Hampshire
"My concern had been that Aura would only be interested in exclusive properties, whereas my house is just 'normal'. However, they were enthusiastic, listened to what I wanted and came up with a great design. This is a paid for service but well worth the money. After deciding upon a design a detailed quote is prepared including the specification of works along with the Aura guarantee. Covid delayed my start date but I was kept informed. Knowledgeable, competent and hard-working installers took about three weeks to do the work. The base layer prep was amazing and the final driveway has been finished to a high standard and perfectly level. I have a unique design I wanted in a beautiful granite Marshalls stone along with landscaping providing several planting areas. Great value for money given the quality of the materials and installation."

Miss A Reid, Hampshire
"A brilliant job on the design and installation of our driveway. From creative ideas for the plan through to great execution of the finished product. I had already used Aura Landscapes for my patio so I didn't bother to go anywhere else when I wanted the driveway renewed."

Mr C Cruickshank, Hampshire