Gardenscapes
Garden Design and Landscape Construction Surrey and West Sussex Your Dream Garden is only a phone call away Each client and their garden dreams are unique, and so are the bespoke garden designs we create. We take the time to listen to what our clients' want before offering advice and recommendations. That's why our in-house garden designer can provide you with a tailored garden design that not only meets your brief but exceeds your expectations. The specialist in-house garden construction team can build your dream garden starting with hard landscaping right through to soft landscaping. Whether installing a patio, laying a driveway, putting in decking, building a fence or turfing the lawn, our work will be of the highest standard.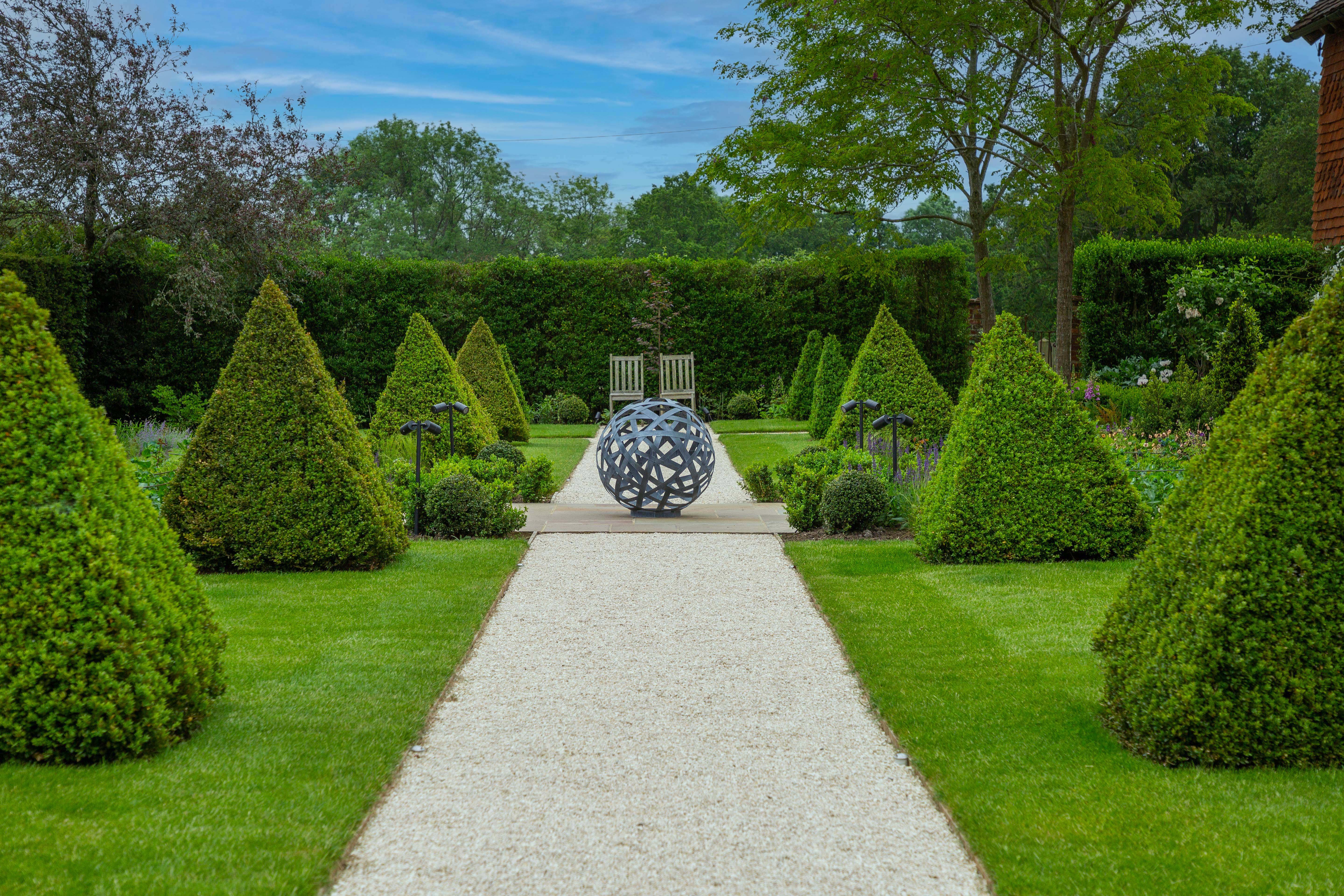 Also Landscape Contractors for Garden Designers in Surrey and West Sussex
Let us bring your garden designs to life
If you're a garden designer looking for landscape contractors to bring your project to life, Gardenscapes can help. We are landscape contractors for garden designers who have projects in Surrey and West Sussex or garden shows. With a wealth of experience, we are ready to help you carry out your vision. We work quickly, but we never sacrifice accuracy, so you can be secure in the knowledge that the result will measure up perfectly. Our landscape construction services include hard landscaping (paving, decking and driveway installation along with excavating and levelling of grounds) and soft landscaping (planting, borders, turfing).
You can feel confident in choosing to work with us because we've been creating luxury landscapes since 1999. Gardenscapes has an outstanding reputation for delivering first-class customer care with quality landscaping reviews and industry accreditation's.
Design & Build
Soft Landscaping
Decking
Ponds & Water Features
Fencing
Lighting
Turfing
Synthetics & Composites
Living Roofs & Walls
Hard Landscaping / Paving
Accessible Gardens
Domestic & Commercial
Border Preparation
Domestic