What is 'Meet Our Members'?
At the HTA (Horticultural Trade Association), we take immense pride in the dedication and hard work exhibited by all our APL (Association of Professional Landscapers) members. The vibrant community is comprised of passionate individuals and firms who contribute significantly to the flourishing landscaping industry. To shed light on their remarkable efforts and share their valuable insights, we have made the decision to conduct interviews with some of our outstanding members. These interviews will not only celebrate their achievements but also provide a deeper understanding of the landscaping sector. We believe that by showcasing the expertise and experiences of our members, we can inspire and educate others while fostering a sense of camaraderie within our association as well as the industry. Stay tuned for our upcoming interviews, as we continue to champion excellence and innovation in the world of landscaping.
Jacque and Wills Landscapes
Jacque and Wills Landscapes was established in 2002. They are based close to Cambridge and work in Saffron Walden, Newmarket, Clare and surrounding villages.
The 'Will' of the companies early background was in film and tv special effects. He has had a lifelong passion for horticulture and began his career in 1998 gaining his RHS and Garden Design qualifications.
The 'Jacqueline' of the company began her career as an actress, before developing her interest in horticulture. She has always had a passion for nature and holistic wellbeing, working closely with Will to incorporate this into their work.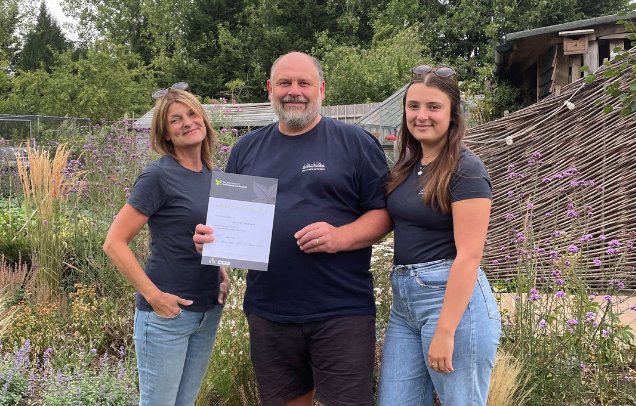 Design it Landscapes
Design It Landscapes was founded by Dan Ryan in 2009.  Dan's interest in garden design and a love of nature and the outdoors led him to study at Pershore College where he attained a HND in Horticulture and Garden Design.
Matt Ryan qualified with a FDSc in Arboriculture & Estate Management at Pershore College and has worked in supervisory roles in landscaping, estates and forestry companies throughout the UK. 
Matt joined the business in a Project Management role as it expanded, working alongside Dan and the rest of the team
Since starting the business Dan has built up a team of highly skilled staff and a network of trusted suppliers who work closely with Design It to provide the best possible experience and service for our clients.