Why choose an APL Professional Gardener
Why use a Professional Gardening Service
We are (it is said) a nation that is slightly obsessed with gardening. We have a reasonably good climate for nurturing plants and for many a pride in how their garden looks. However, some people simply lack the time, energy or skills to take on garden maintenance themselves. Many of youwill think  that using a professional gardening service was an extravagance.  However, for many busy people there are excellent reasons to rethink this.
So what are some of the reasons for using a Professional Gardener.
You're short of time to do it yourself
If, like many others, you are 'time-poor', a professional gardening service will get your garden into shape while you are busy doing other things. This will enable you to enjoy being in it with friends and family – or just relaxing in a quiet corner away from the rest of the world!
Even a relatively small garden can be time-consuming to maintain. You might expect to spend several hours a week gardening at certain points of the year. A key benefit that a gardening service gives you is some of that time back.
You lack horticultural skills or knowledge
Professional gardeners know that no two spaces are the same and will plan how to cater to your specific needs.  Gardeners know what changes are most likely to succeed because they understand the conditions – soil, light, weather – and they certainly know about plants! 
You've invested in your new dream garden
It is a key part of the role of a professional gardener to guide a garden with foresight as it develops. Importantly, professional gardeners know how to remain true to a garden's underlying design concept.  They will nurture it through the seasons.  With this type of guidance, a garden goes from strength to strength.
In Summary
Whether big or small, in town or country, a garden is a living, growing thing that needs proper care. Without this, even the most beautifully designed space will not  fulfil its potential.  A cared-for, thriving garden can be an extension of your usual living area.  Professional gardening care will help you to enjoy a green space that provides the setting for special times.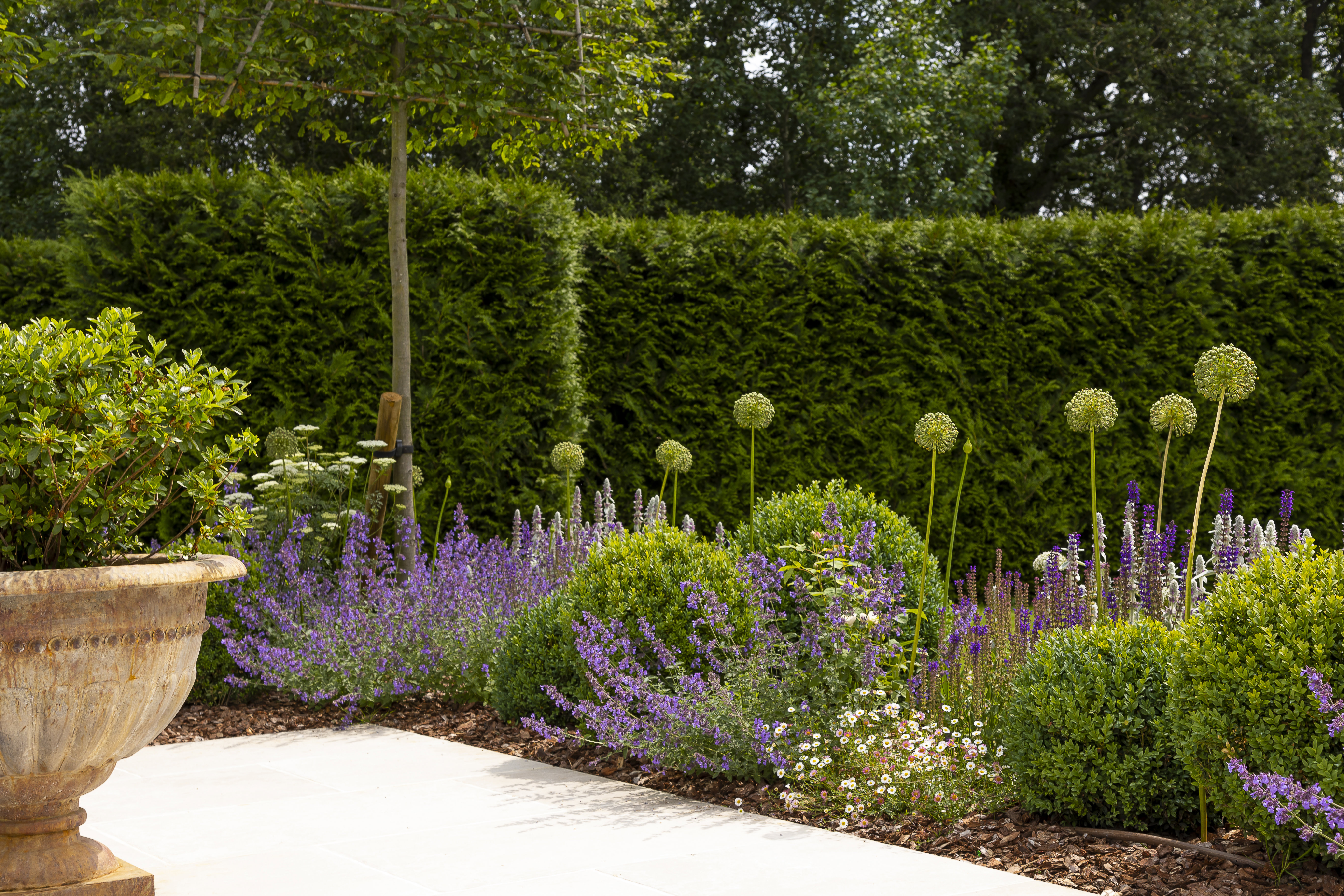 Why Choose an APL Professional Gardener
APL members are responsible for some the finest, most innovative and beautiful gardens being built. But what do you do when the landscapers have left and you have to look after the garden you have been left with?
For many, this consideration isn't high on the list of priorities and when you come to choose you are faced with a huge listing, but absolutely no idea if they have the skill to look after your dream space. An APL Professional Gardener has to undergo an initial inspection, provide four references, prove they are appropriately insured and have been trading for a minimum of two years. The inspection looks at all aspects of their business including health and safety, legislative compliance and back-office procedures.
The Professional Gardener also has to undergo full garden inspections, where he or she will have to display knowledge in every aspect of garden maintenance including hedges, lawns, rose gardens, topiary and parterres. The inspections are conducted by industry experts ensuring that only the best and most competent gardeners are able to display the coveted APL logo and Trustmark Accreditation.
Gardeners have long been seen as unskilled labour, an APL Professional Gardener is proof that this statement is untrue.